Mahalla
A call for diversity and unlimited mobility.
For this months Film Klub, we've invited the organizers of the Mahalla Festival to take care of you for four weeks. And they won't disappoint, they've chosen movies revolving around the realities of migration, the threat of xenophobia and new narratives on belonging.
Mahalla festival is a traveling event underlining the collaborative productivity of mobility for artists and creatives. In 2018 they staged an edition in Malta. Our guests Sabine Küper-Büsch and Thomas Büsch are documentary Filmmakers and conduct a series of video workshops as part of the Mahalla Festival regularly. They specialise in the screening and discussion of classics, unexpected successors and new trends in filmmaking.
These films will be screening one a week between the 29th July to the 26th August.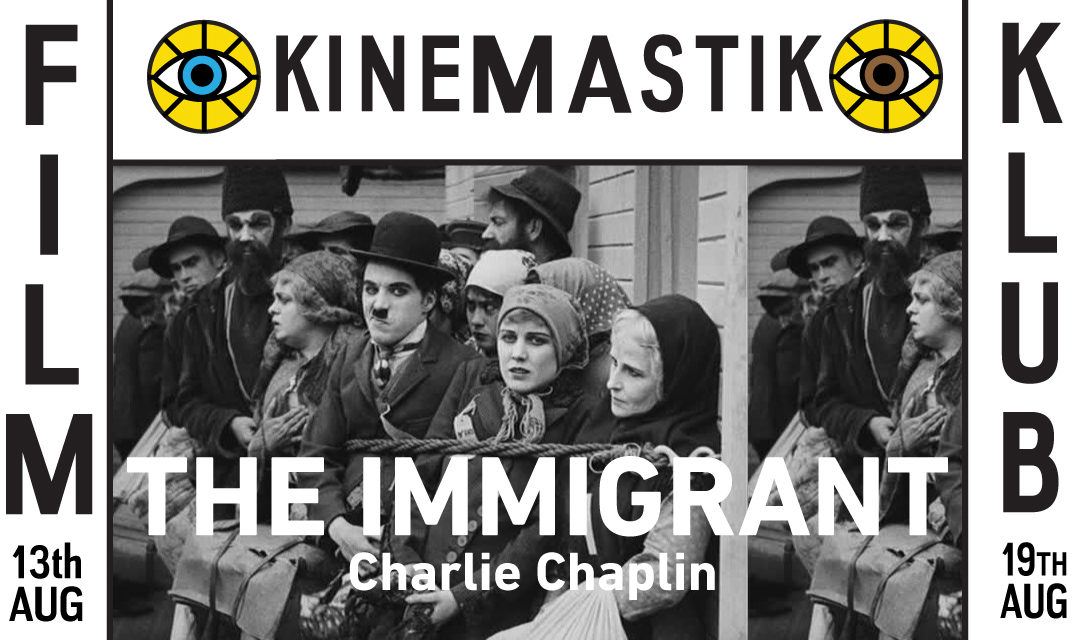 Curator's statement: In a time of forced mass migration and rising xenophobia worldwide this classic of early Film history offers (besides it's marvellous comedic style) a basic thought to always remember: arts and culture are universal, forced migration produced some of the most valuable products of humankinds' ability for creation. Chaplin's Tramp is one of them for me. (Sabine Küper-Büsch)
Charlie Chaplin's silent movie depicts the story of two European immigrants' journey to the United States. The 24-minute film was made at a time of increasing anti-immigrant prejudice, decades after a record number of Eastern European Jews, Italians, Greeks, Armenians, and others made their way to the United States. The film first shows the misfortunes of an unnamed immigrant (Chaplin) on board a steamship on his way to America. The first scene begins with Chaplin leaning over the side of the ship appearing to be seasick, it turns out he is only fishing.
While being a harmless, goodhearted fellow the immigrant is suspected to be a pickpocket during the passage. Upon arrival in America, he and Edna Purviance, a female immigrant he meets during the journey, stare at the Statue of Liberty as their symbol of hope. The new world reveals itself as a place of steady combat.

Sir Charles Spencer Chaplin (1889 – 25 December 1977) was an English comic actor, filmmaker, and composer who rose to fame in the era of silent film. He became a worldwide icon through his screen persona "The Tramp", which the immigrant is an early version of. Chaplin had tasted poverty as the child of a single working class mother engaging in work before the age of nine. He traveled to America at the age of 19 and started as an actor for Keystone Studios in 1914. With the Tramp persona he formed a large fan base. By 1918, he was one of the best-known figures in the world. His first sound film was "The great dictator" (1940) which satirised Adolf Hitler. The 1940s were a decade marked with controversy for Chaplin, and his popularity declined rapidly. He was accused of communist sympathies, and some members of the press and public found his involvement in a paternity suit – and marriages to much younger women – scandalous. An FBI investigation was opened, and Chaplin was forced to leave the United States and settle in Switzerland.
Kinemastik Film Klub is a seasonal gathering. Between autumn and spring we invite our guests to curate a month of films on a theme of their choosing. In the past 14 years, it has been curated by a number of artists, filmmakers, architects, musicians, animators, archivists, anarchists, actors, lectors and fire bowl sculptors, each with their own unique take on the essentials of cinema.
Some of them can be found through google search engine or by clicking on actual names right here, people such as noise guru Aaron Dilloway, psychedelic ethnographer and filmmaker Ben Russell, legendary but young filmmaker WIZ, Argentinian cool cat Eduardo Teddy Williams, Kentucky poet Bonnie Prince Billy, Palestinian artist and filmmaker Basma Alsharif and many others.
Come follow us on Facebook for Film Klub updates, when things get physical we look forward to seeing you at The Royal British Legion, 111 Melita Street, Valletta.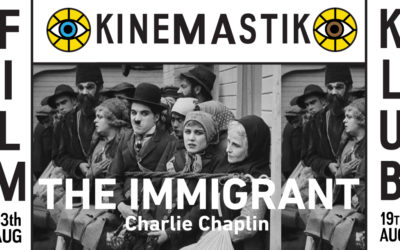 Curator's statement: In a time of forced mass migration and rising...