Mahalla
A call for diversity and unlimited mobility.
For this months Film Klub, we've invited the organizers of the Mahalla Festival to take care of you for four weeks. And they won't disappoint, they've chosen movies revolving around the realities of migration, the threat of xenophobia and new narratives on belonging.
Mahalla festival is a traveling event underlining the collaborative productivity of mobility for artists and creatives. In 2018 they staged an edition in Malta. Our guests Sabine Küper-Büsch and Thomas Büsch are documentary Filmmakers and conduct a series of video workshops as part of the Mahalla Festival regularly. They specialise in the screening and discussion of classics, unexpected successors and new trends in filmmaking.
These films will be screening one a week between the 29th July to the 26th August.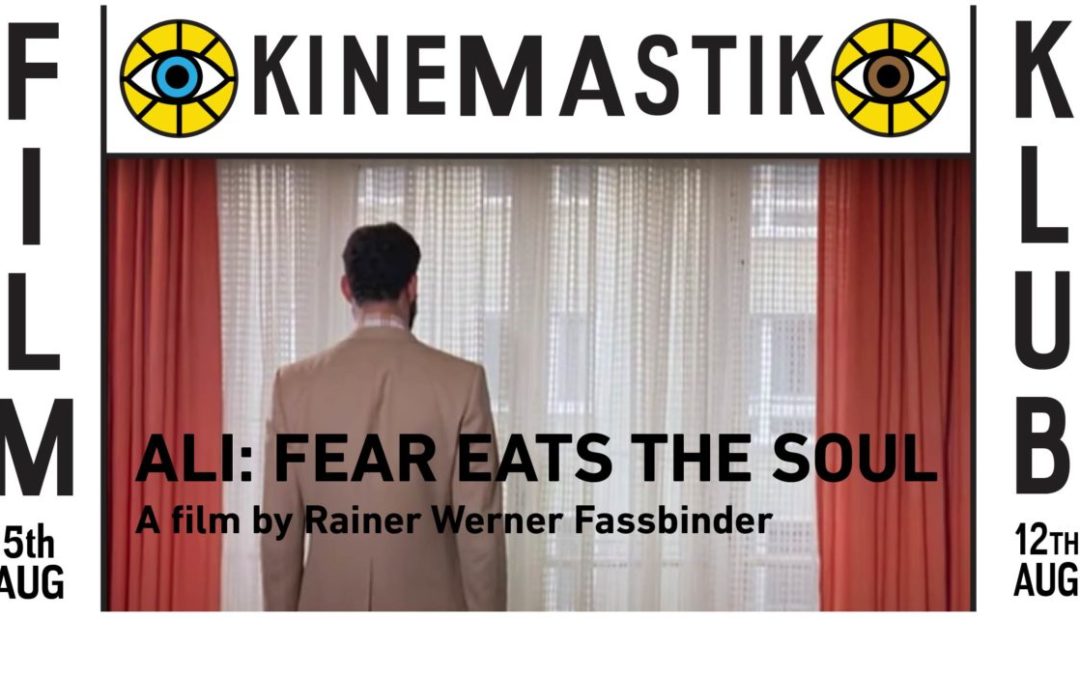 Emmi is a widow and window-cleaner in her Sixties. She meets a younger migrant from Morrocco, who is called Ali by everyone because of his original long and hard to spell name. When the two fall in love and get married they face a toxic exclusion from the environment due to the age difference and the fact that the male is an immigrant. "Fear eats the soul" is one of the sentences Ali says while talking with Emmi early in the movie. It becomes almost literal later on, when it turns out that Ali has a stomach ulcer and is hospitalised. 
The movie was shot only in two weeks as a low budget production. The topic xenophobia hadn't been shown like that in a contemporary film in Germany before. It was pioneering in its camera usage.The characters are often shown on screen in exaggerated ways; characters are shown far away from the camera to emphasise how distant from society Emmi and Ali feel, while their apartment is shot in a claustrophobic manner, to symbolise the fear they feel in their relationship and everyday life. Spectatorship in the film embodies social oppression against marginalised individuals, yet ironically, such distancing diminishes when the neighbourhood sees a utilitarian need in Emmi and Ali, as "productive and consuming bodies".
Rainer Werner Fassbinder (1945-1982) was a German theatre director, composer, cinematographer, editor, and essayist. He is widely regarded as a prominent figure and catalyst of the New German Cinema movement. Fassbinder himself grew up under some of the domestic effects of immigrant prejudice, given that his mother immigrated back to Germany from Poland after the Soviet Occupation and Fassbinder grew up in a turbulent and eventually divorcing household where immigrating relatives stayed with them. "Ali. Fear Eats The Soul" was Fassbinder's first international success and gained him a price of the international film critics in Cannes.  In German media the film was discussed controversial. A Journalist asked the director in a talk show on German ZDF-TV, if he really considered his movie universal enough to compete in Cannes since his plot is located in the German province. Fassbinder answered: "Maybe you are to provincial to assess that."
Curator's statement: "It was a bit loss for the German cinema when Fassbinder died in the age of 37. As an artist from Berlin I knew some of the actors and people from his team. They were all puzzled and uprooted after his passing due to the enormous intensity he was able to create on the set. He unfolded the many ambiguities in German society and created a film-language which is still enriching to watch." (Thomas Büsch) 
Watch the movie here: https://www.youtube.com/watch?v=cRM0vjTc5L8
Kinemastik Film Klub is a seasonal gathering. Between autumn and spring we invite our guests to curate a month of films on a theme of their choosing. In the past 14 years, it has been curated by a number of artists, filmmakers, architects, musicians, animators, archivists, anarchists, actors, lectors and fire bowl sculptors, each with their own unique take on the essentials of cinema.
Some of them can be found through google search engine or by clicking on actual names right here, people such as noise guru Aaron Dilloway, psychedelic ethnographer and filmmaker Ben Russell, legendary but young filmmaker WIZ, Argentinian cool cat Eduardo Teddy Williams, Kentucky poet Bonnie Prince Billy, Palestinian artist and filmmaker Basma Alsharif and many others.
Come follow us on Facebook for Film Klub updates, when things get physical we look forward to seeing you at The Royal British Legion, 111 Melita Street, Valletta.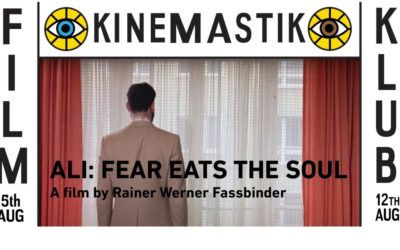 Emmi is a widow and window-cleaner in her Sixties. She meets a younger...