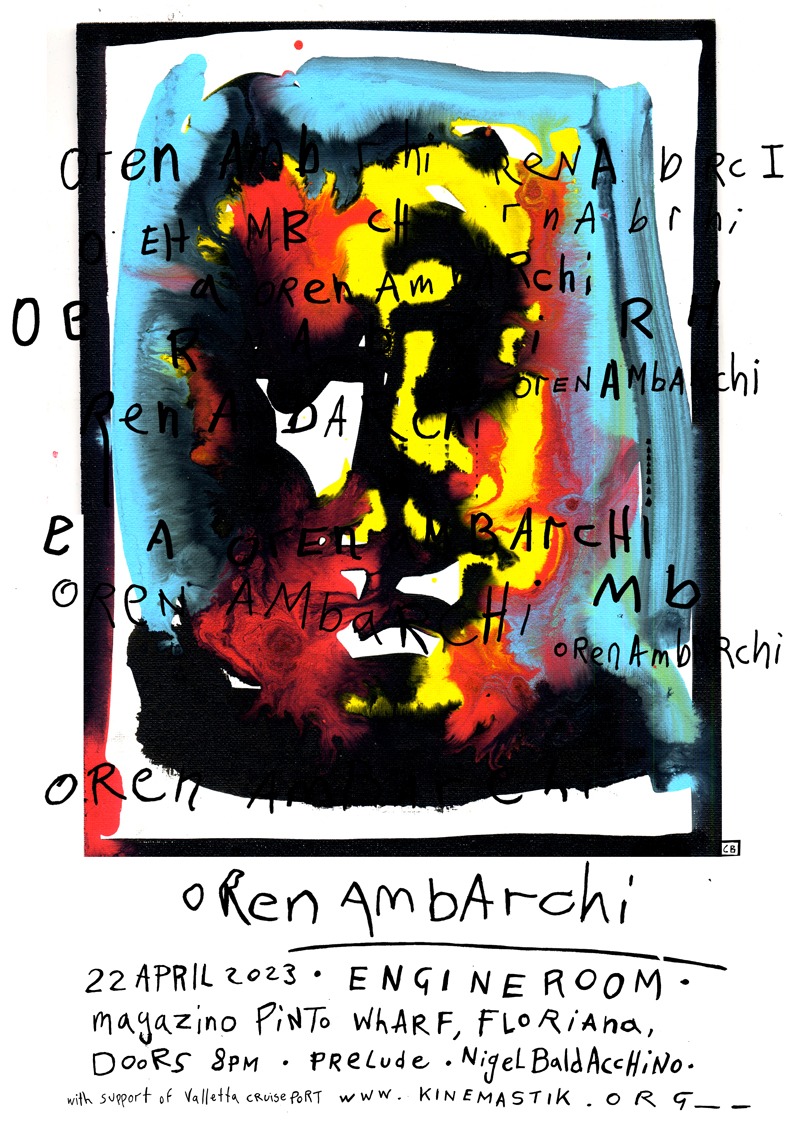 Oren Ambarchi is an Australian musician. He is a multi-instrumentalist who plays mainly electric guitar and percussion. He is considered to be one of the best experimental musicians in the world, whatever that means.
Some time ago, Kinemastik hosted Australia experimental musician/performer Lucas Abela (aka Justice Yeldham) at British Legion in Valletta. Few years later, American noise master, Aaron Dilloway performed in San Brincat cave in Gharghur.
On 22 April 2023, we will be hosting Oren Ambarchi in the alleged Engine Room of Malta's first Power Station in Pinto Wharf, Floriana.
Oren Ambarchi played guitar since he was a young boy, then in his adulthood he started as a drummer in free jazz band in Sydney. He was a member of a noise band Phlegm, then he worked with a drone metal band Sun O))). In 2010, the late Lou Reed and his wife Laurie Anderson, curated a festival whose aim was to present people who worked in the new territories, the places in between, the places out at the edges. Reed and Anderson invited Oren Ambarchi who performed with the Japanese band called Boris (named after a Melvins song). Later on, Oren started collaborating with another great musicians like Jim O'Rourke, Keiji Haino, Thomas Brinkmann, Keith Rowe, Toshimaru Nakamura, Christian Fennesz and many others. If you start digging into the work that he has done, there is no end to it. He is to date behind more than 50 releases to his name, with the last full length solo album Shebang (Drag City) that came out in 2022. His own musical influences & collaborations are sporadic and varied enough to allow for an idiosyncratic diversity across his discography.
This event is organised by Kinemastik, however, it wouldn't have happened without the initiative and enthusiasm of another veteran of this island's music scene – Nigel Baldacchino, who will be performing that night.
Big thanks to Valletta Cruise Port for hosting us at the Engine Room.
Poster by Chris Bianchi www.chrisbianchi.co.uk