KINEMASTIK 16TH INTERNATIONAL SHORT FILM FESTIVAL 2020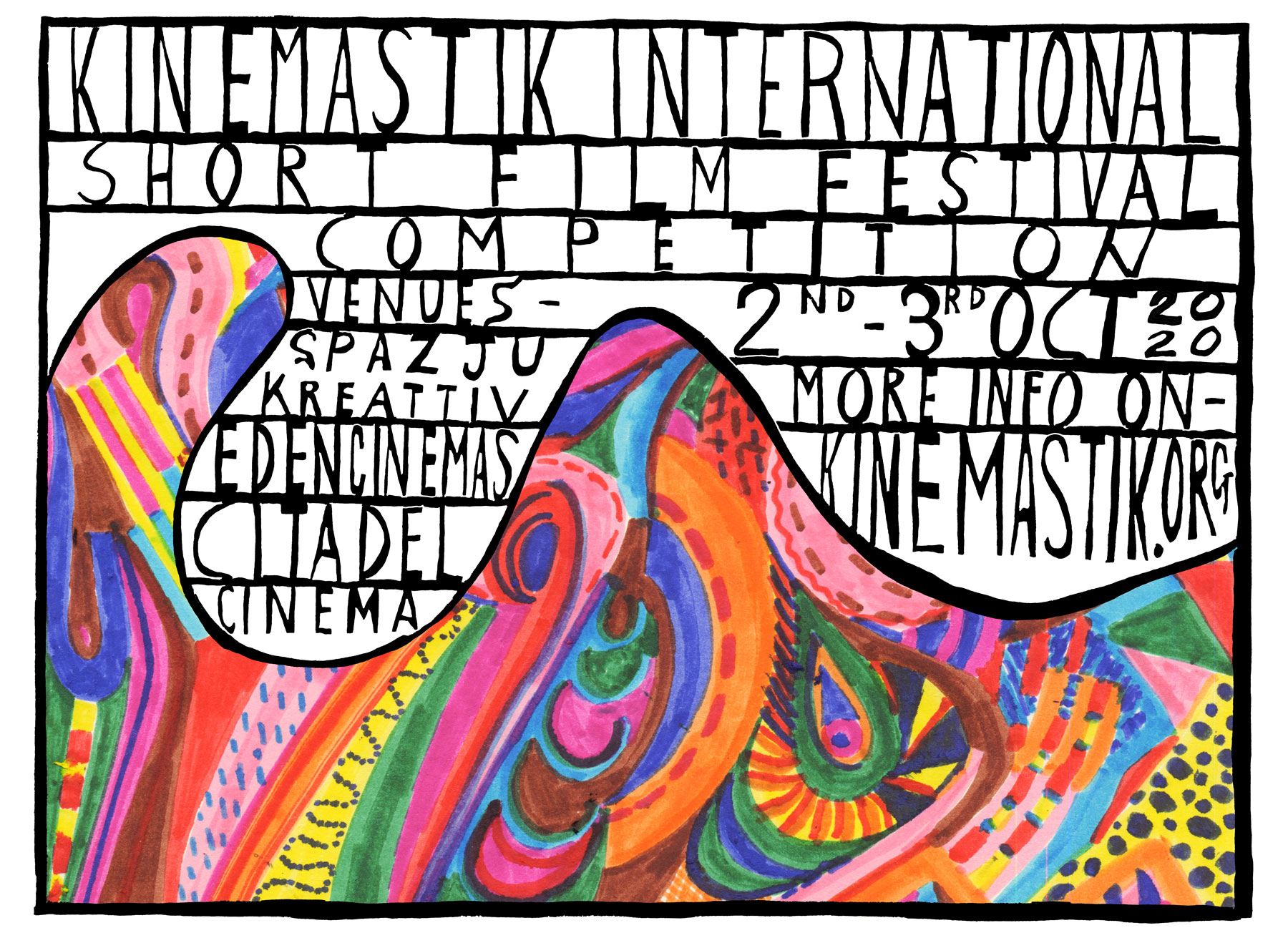 The third installment of the 16th KISFF is taking place on the 2nd and 3rd October 2020 across Malta and Gozo. Kinemastik is bringing the competitive section of the festival into cinema theatres across the Maltese Islands. We have partnered with Spazju Kreattiv cinema in Valletta, Eden Cinemas in St. Julian's and Citadel cinema in Victoria, Gozo, bringing the festival nationwide.
The cinemas will start the programme at slightly different times, so make sure you plan it right. Tickets will be equally priced everywhere at €7 for one or €12 for a block ticket. All cinemas are working with a reduced capacity of maximum 30 people per screening, so make sure you get your tickets fast to avoid disappointment.
KISFF will screen a fantastic and very international programme of award winning shorts including several Maltese ones. We have two programmes in store that you can choose to watch on the same or in two consecutive nights.
In Programme 1 you will be watching films that examine choice, and the consequences of how we navigate through our days and nights.
Programme 2 consists of films around resilience and resourcefulness, in the face of real or perceived limitations.
The festival will run the programme at different times in all cinemas so please check the screening schedule.
This year our international jury adjudicating the films is made of Pauline Serrano, Brandon Calleja Shaw and Sarah Chircop. We will announce the winner of the Golden Dot award on Sunday 4th October.
Get your tickets for Spazju Kreattiv here:
2nd Oct @ 21:00 – Programme 1
3rd Oct @ 21:00 – Programme 2
Get your tickets for Eden Cinemas here
Get you tickets for Citadel Cinemas here
Our audiences will also be given the opportunity to cast their vote through an online platform. We will update you regarding this in due time.
Kinemastik is pretty sure that Covid-19 is real so please take all necessary precautions to protect yourself. Inside the cinemas you will be required to wear a mask and the seating will be arranged in a way that will allow for social distance. And before you dip into that popcorn, remember to wash your hands like a surgeon to the tune of Weird Al Yankowic' song "Like a Surgeon" (duh). 20 seconds, tried and tested.
Check this page for regular updates and sneak peaks to some of the films in our programme.
Kinemastik misses you all but loves you forever and this year for a very long time!
Kinemastik is supported by the Arts Council Malta through the Investment in Cultural Organisations grant.
Our Judges:
Sarah Chircop has worked within the culture sector for the past six years, having completed an MA in Art History with the University of Malta. Her work involves research, content writing, management and coordination of exhibitions and projects. She has written for various outlets related to art and film, and also edited and contributed to the Valletta Film Festival's daily newspaper. She is also a visual artist with an interest in the interdisciplinary nature of images and image-making.
Pauline Serrano is a concept designer and audiovisual artist based in Malta. She is a co-founder of DC:A, a local studio specialised in interactive art, music & sound design for VR, film and automotive. In both her artistic and professional work she takes her inspiration from nature, channelling it through a combination of natural and digital means.
Brandon Calleja Shaw is a performing artist and researcher. His interest in kinesthetic empathy – an intuitive feeling for others' physical experiences – undergirds his research of filmic representations of dance. He has served as the Mellon Postdoctoral Scholar (Brown University) and Lecturer in Dance Studies (University of Malta). Brandon is the co-editor of the Oxford Companion to Shakespeare and Dance, and his article, "Phantom Limbs and the Weight of Grief in Sasha Waltz's noBody" won the Lippincott award for work in dance studies.
In the first installment of the exploded 2020 Kinemastik International Short Film Festival, we brought you Neck Of The Woods @ Pietà Kiosk. which ran 24/7, from 24th July until 2nd August.
Never ones to step down from a challenge, we want it to be known that adaptation, regeneration and a deep love for our audience and Kinemastik family members has defined the approach to this year's festival.
We're not ignoring all the swerve balls thrown at us this year, we're responding to them – this year's festival comes to you in small, polished gems.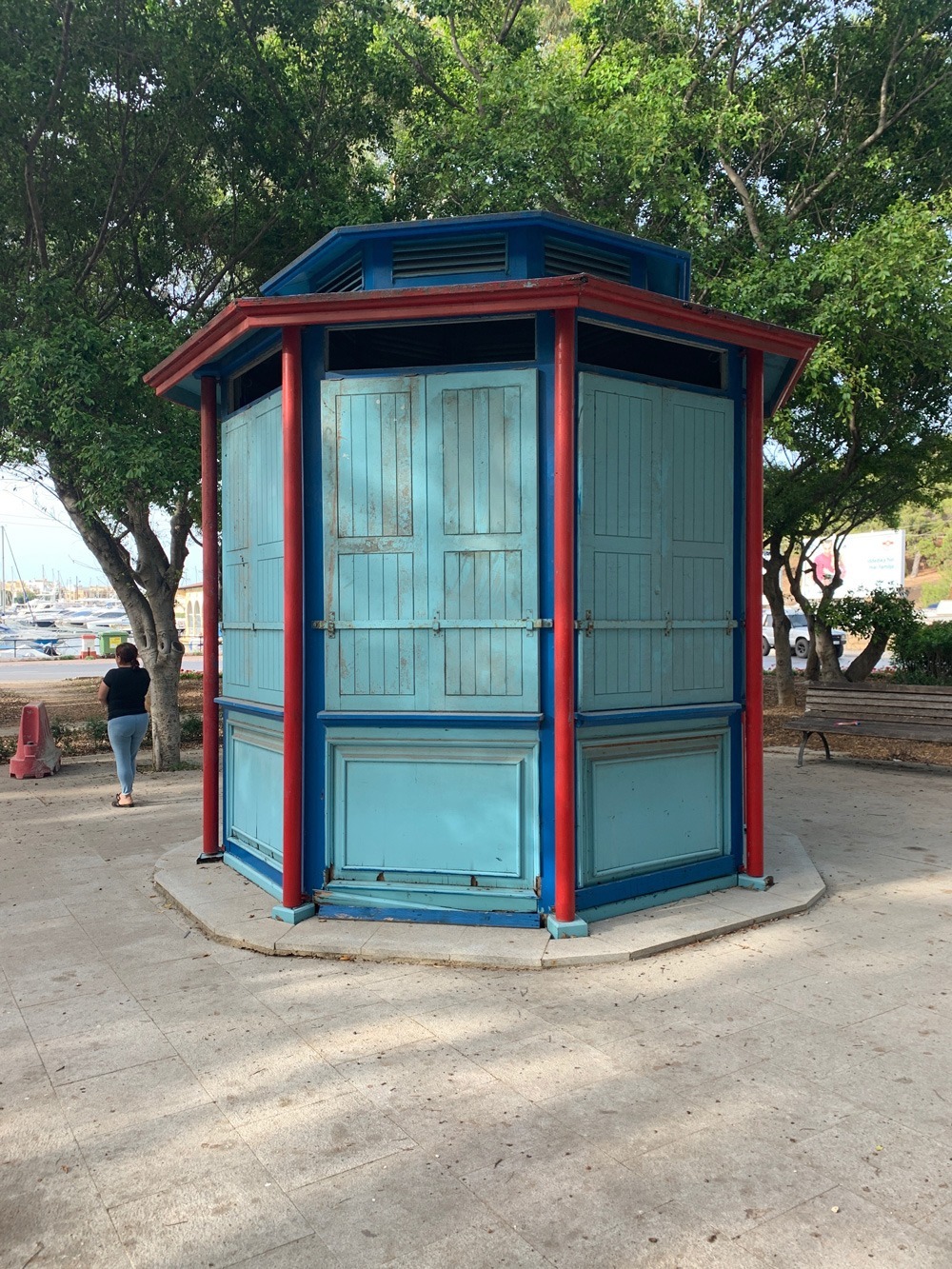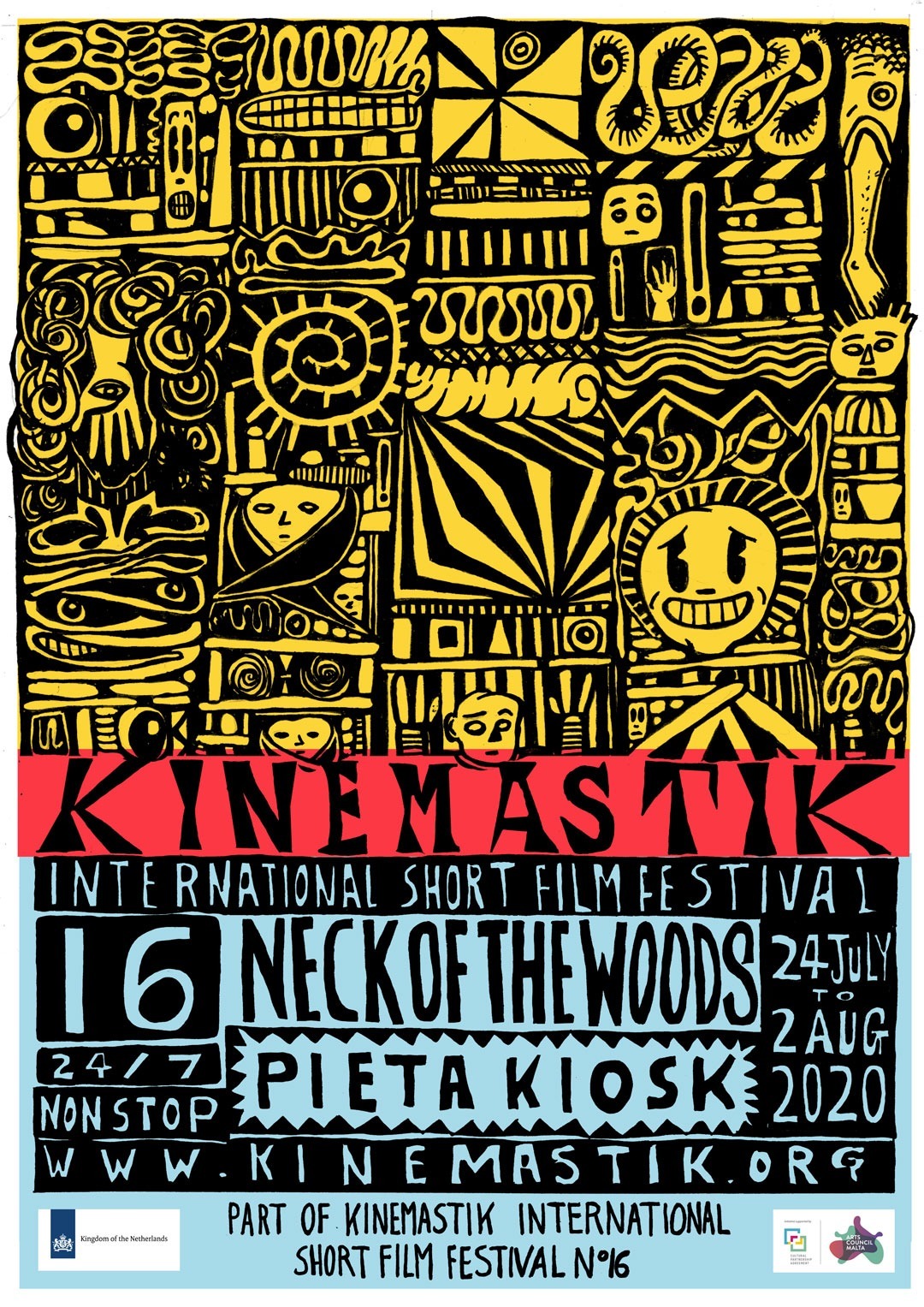 The first of these was the transformation of a kiosk, located in Pietà, into a satellite of screens showing a selection of The One Minutes series, 24/7 for nine consecutive days and nights. We took the wooded glade that is normally NECK OF THE WOODS, and transported it to its very own cute corporeal state.
The One Minutes is a global network devoted to moving image, active at the forefront of international contemporary art, education and welfare. They publish series of films investigating how we perceive and engage with moving image, with a curator being invited to compile these shorts into a thematic whole. For our Kiosk Emma has programmed a selection from Ana Vaz, Jesse Darling, Salomé Lamas and Bar None. The public accessed the screening anytime they choose, between the 24 July and 2 August.
To kick off the event we had Kine Kiosk drinks at Rumors – Restaurant Klabb Tal-Bocci on July 24, located just across the road. There were seats in the garden and space under the trees so our audience could set their own distance.
The One Minutes Foundation is a small, flexible organisation initiated by the Sandberg Institute in Amsterdam (NL).
Continued thanks to Arts Council Malta for their support through the investment in Cultural Organisations fund, The Embassy of The Netherlands, and Pietà Local Council for their support in making this happen.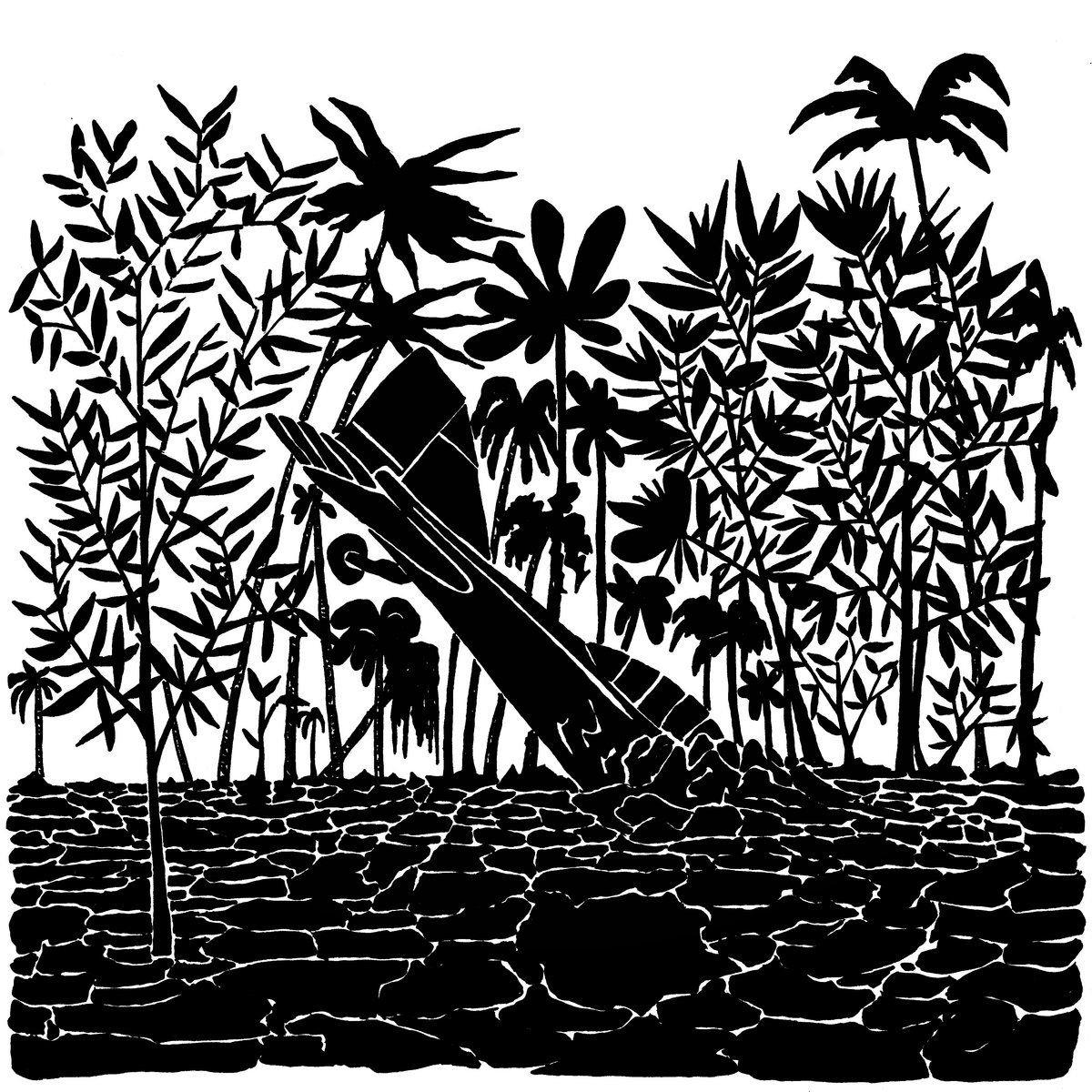 Music is an integral part of the KINEMASTIK INTERNATIONAL SHORT FILM FESTIVAL, and whilst current times make our normal approach difficult, we did our best to adapt.
But our best wasnt good enough – we chose to postpone the event due the changing effects of the covid-19 situation in Malta.
Described as 'the sound of an initiation rave in a utopian hidden village' Birdtrapper is Capitol K's latest exploration of Mediterranean audio mythos following from 'Goatherder' (2018). The six track mini-album was similarly formed from ritualistic improvisations performed in Malta, using home-made flutes, reed pipe, bamboo percussion, drum machine, bass guitar, but this time features a wider use of synthesizers, with the alternative dance floor in mind.
You can still check out Capitol K here to see what you could have won…
As anyone who has been to the festival knows, our celebrations stretch on long into the night/morning. So expect more music later in 2020 and early 2021 as part of the 16th Kinemastik International Short Film Festival.