KINEMASTIK 16TH INTERNATIONAL SHORT FILM FESTIVAL 2020
In the first installment of the exploded 2020 Kinemastik International Short Film Festival, we bring you Neck Of The Woods @ Pietà Kiosk. running 24/7, from 24th July until 2nd August.
Never ones to step down from a challenge, we want it to be known that adaptation, regeneration and a deep love for our audience and Kinemastik family members have defined the approach to this year's festival.
We're not ignoring all the swerve balls thrown at us this year, we're responding to them – this year's festival comes to you in small, polished gems.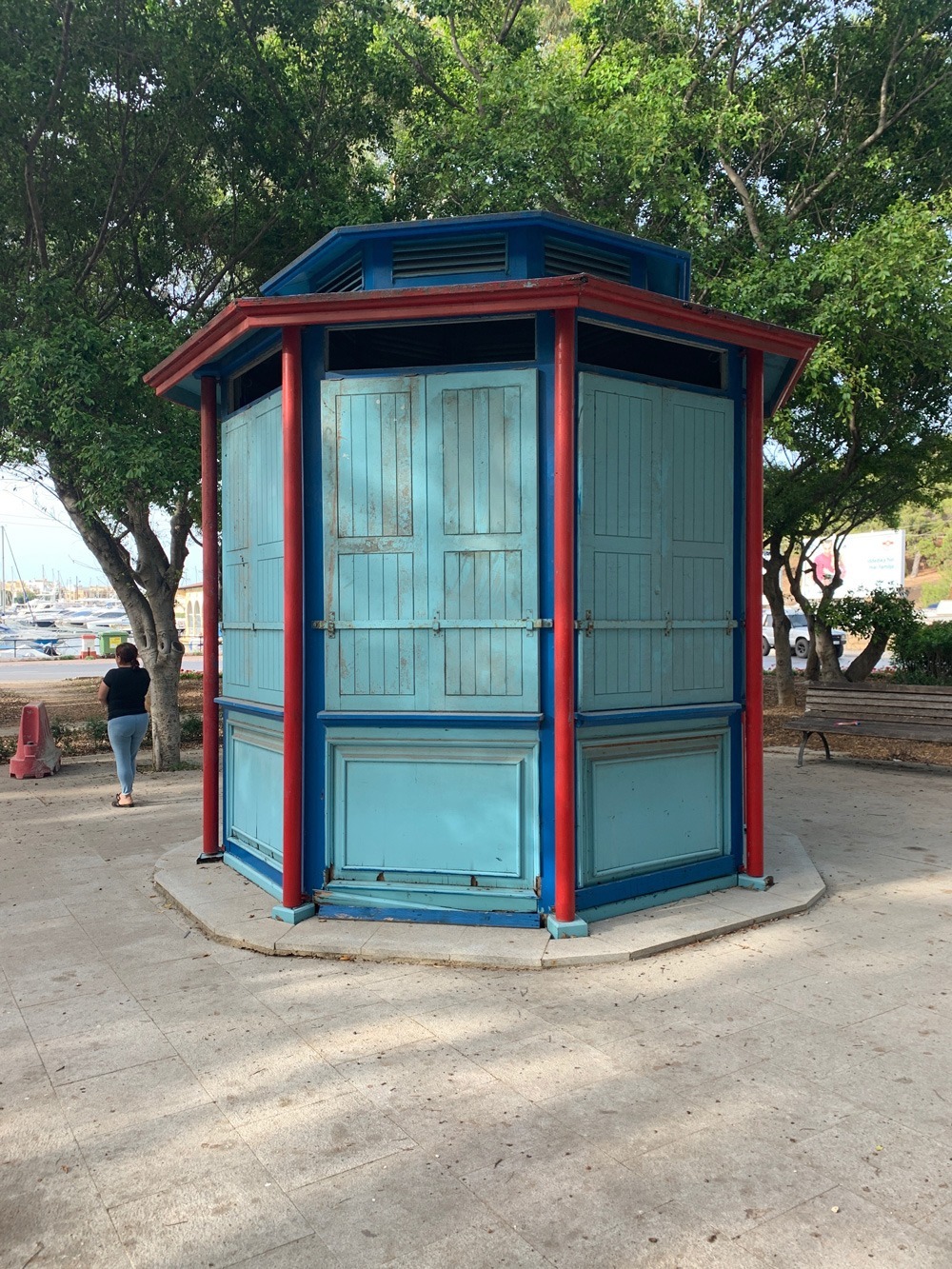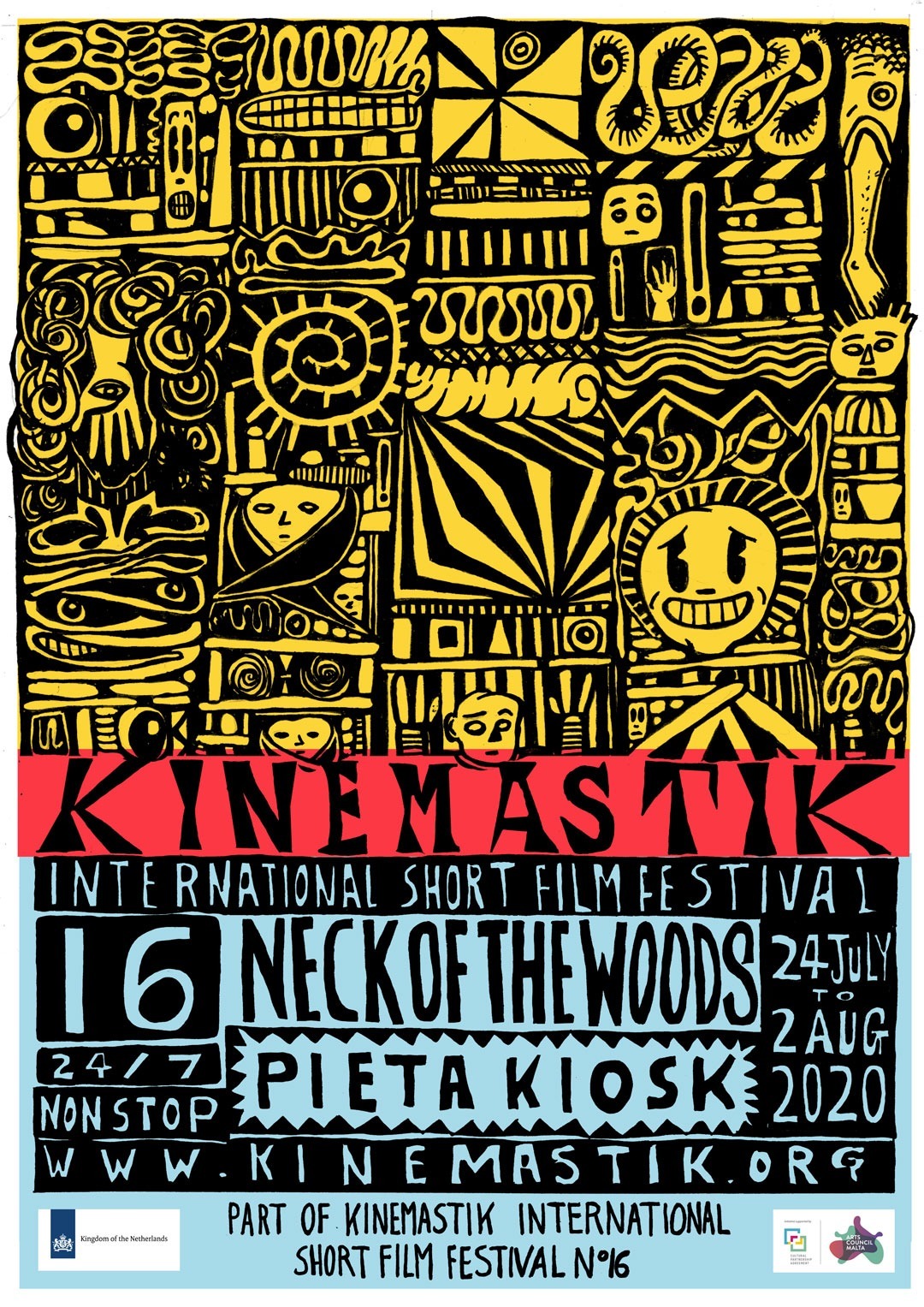 The first of these is the transformation of a kiosk, located in Pietà, into a satellite of screens showing a selection of The One Minutes series, 24/7 for nine consecutive days and nights. We've taken the wooded glade that is normally NECK OF THE WOODS, and transported it to its very own cute corporeal state.
The One Minutes is a global network devoted to moving image, active at the forefront of international contemporary art, education and welfare. They publish series of films investigating how we perceive and engage with moving image, with a curator being invited to compile these shorts into a thematic whole. For our Kiosk Emma has programmed a selection from Ana Vaz, Jesse Darling, Salomé Lamas and Bar None. You can access this screening anytime you choose, between the 24 July and 2 August, please note that after 9pm the programme will feature less child friendly subjects, so you decide (6am – 9pm PG).
To kick off the event there will be Kine Kiosk drinks at Rumors – Restaurant Klabb Tal-Bocci on July 24, located just across the road, from 7pm till later. There will be seats in the garden and space under the trees so you can set your own distance.
We look forward to seeing you, and don't forget to be careful crossing the roads to our Neck of the Woods people.
The One Minutes Foundation is a small, flexible organisation initiated by the Sandberg Institute in Amsterdam (NL).
Continued thanks to Arts Council Malta for their support through the investment in Cultural Organisations fund, The Embassy of The Netherlands, and Pietà Local Council for their support in making this happen.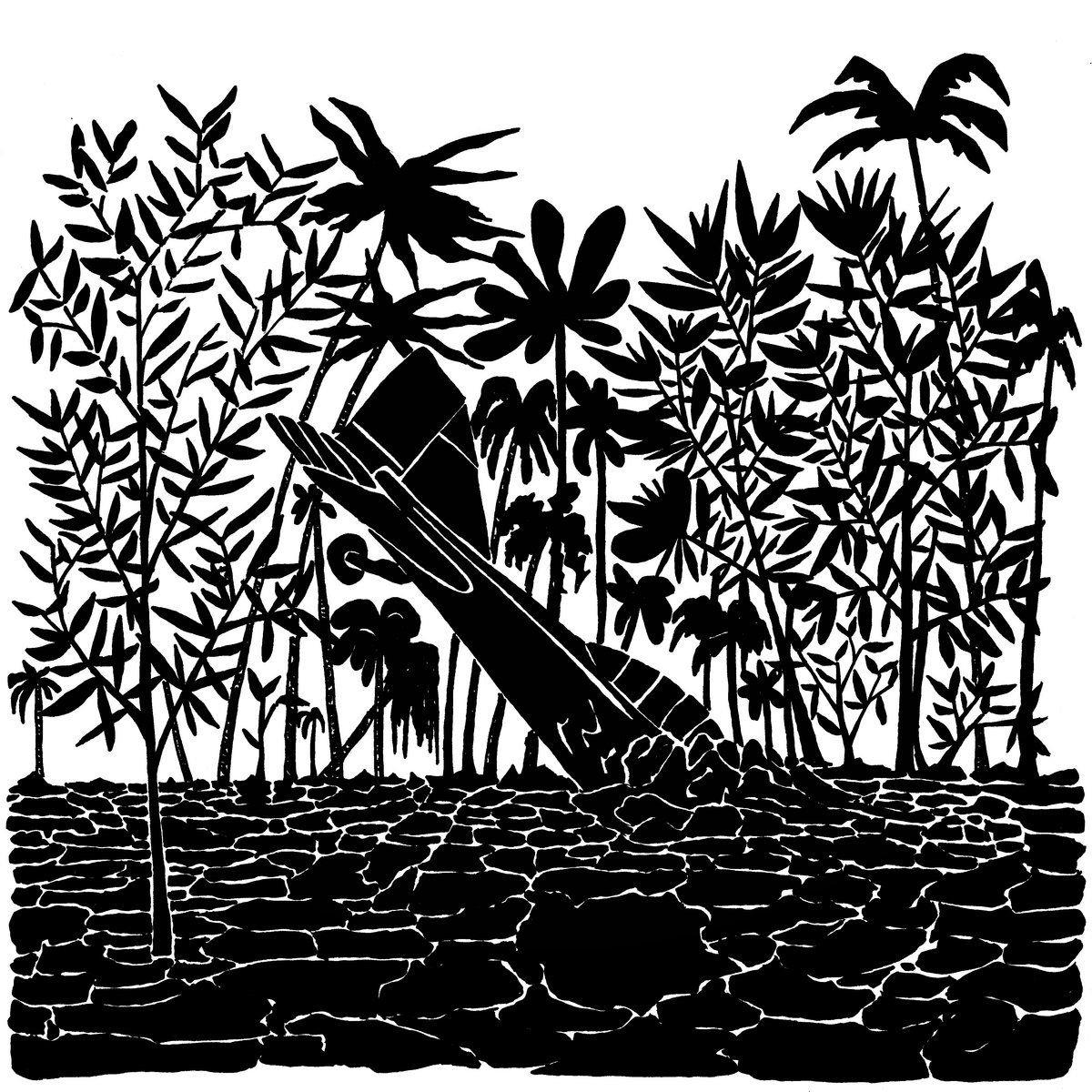 Music is an integral part of the KINEMASTIK INTERNATIONAL SHORT FILM FESTIVAL, and whilst current times make our normal approach difficult, we've adapted.
So on Friday 31st of July we celebrate the closing of our Neck Of The Woods vs THE ONE MINUTES screenings at the KINE KIOSK in Pietà, with an outdoor live performance from Kristian Craig Robinson, aka CAPITOL K, celebrating the release of his mini-album 'Birdtrapper.' Plus DJs Dean Wengrow and Kinemastik DJs.
This is a strictly limited capacity event for 100 people, with advance tickets on sale now. Tickets cost €5.00 + booking fee. Don't forget to purchase your TICKETS HERE in advance!
There is plenty of space. Social distancing is at your own discretion.
Capitol K onstage 21:30 followed by DJs.
Described as 'the sound of an initiation rave in a utopian hidden village' Birdtrapper is Capitol K's latest exploration of Mediterranean audio mythos following from 'Goatherder' (2018). The six track mini-album was similarly formed from ritualistic improvisations performed in Malta, using home-made flutes, reed pipe, bamboo percussion, drum machine, bass guitar, but this time features a wider use of synthesizers, with the alternative dance floor in mind.
As anyone who has been to the festival knows, our celebrations stretch on long into the night/morning. So expect more music later in 2020 and early 2021 as part of the 16th Kinemastik International Short Film Festival.
What is a short film festival without short film?
We've made the decision to move our screening into the islands major cinemas around October this year. We need a controlled environment, we want to support our local cinemas, and we want the best possible presentation for our film makers. More info to follow.