KINEMASTIK 11th INTERNATIONAL SHORT FILM FESTIVAL 2015
For our 15th anniversary Kinemastik premiered a programme of exciting, relevant and groundbreaking short films at our International Short Film Festival.
25th, 26th and 27th July.
On the main screen of KISFF, we screened a selection of 17 films from 12 different countries in competition. Programmed by Emma Mattei, the main screen showcased a selection of international festival winners from Berlinale, Cannes, Venice, Visions du Reel and Clermont Ferrand, as well as from emerging and local filmmakers.
2019's films are preoccupied with identity – self versus the 'big other' – from rappers in China grappling with censorship to throngs of people on board cruise liners, the current trend in short film is one of exploration – how do we step away from the density that invades our daily lives, both in reality and virtually, and fight the waves of populism by finding one's own space? Be it in the most intimate way, as seen in the Spanish film Watermelon Juice, or as part of a creative community, as expressed in the film Rise, this year's films communicate a sense of a global concern, an urgency for the assertion of small freedoms, for one's truth – no matter the cost.
The audience once again had their chance to vote for their favourite film in our audience award. The festival winner was selected by an international jury awarding the much coveted Golden Dot trophy.
You can see this years programme HERE (or just keep scrolling).
You can find out about this years jury HERE.
KISFF is supported by the Malta Arts Council through the Cultural Partnership Agreement.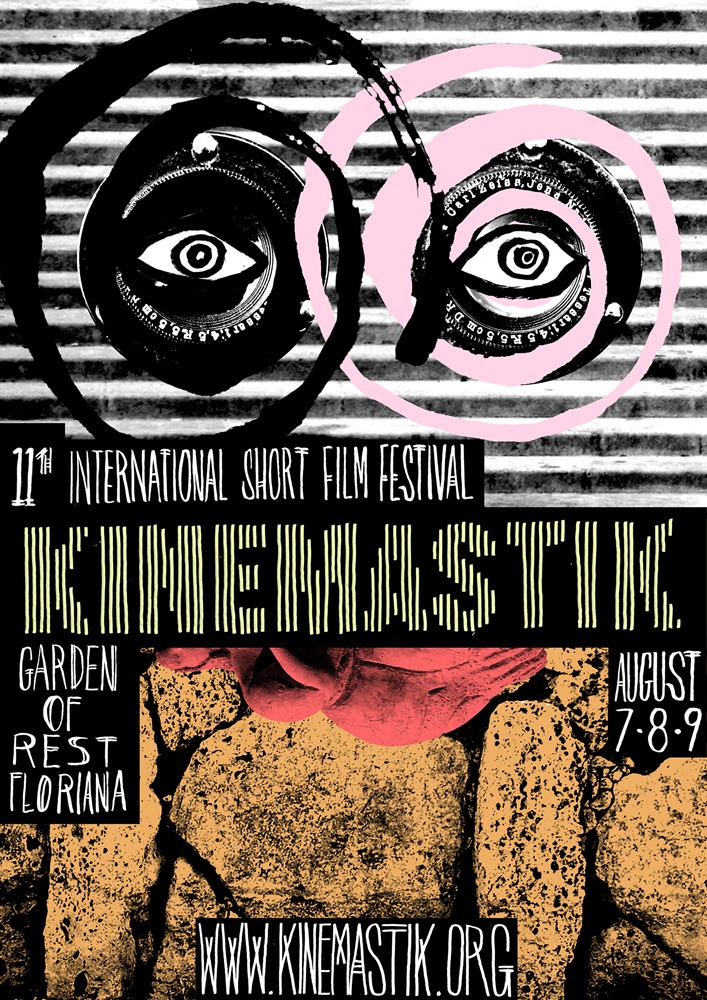 FRIDAY 26TH
Day one began with sunset drinks soundtracked by Felix from Berlin, as soon as it got dark (and before the party took over) we began the first day of our programme. Highlights included Watermelon Juice by Irene Moray, a gentle and natural depiction of real issues and real people, and All Inclusive by Corina Schwingruber Illic, an unflinching and superbly edited gaze at life on board a cruise ship.
After the screenings Dean Wengrow began the nights party (mix below), followed by Kapitol K.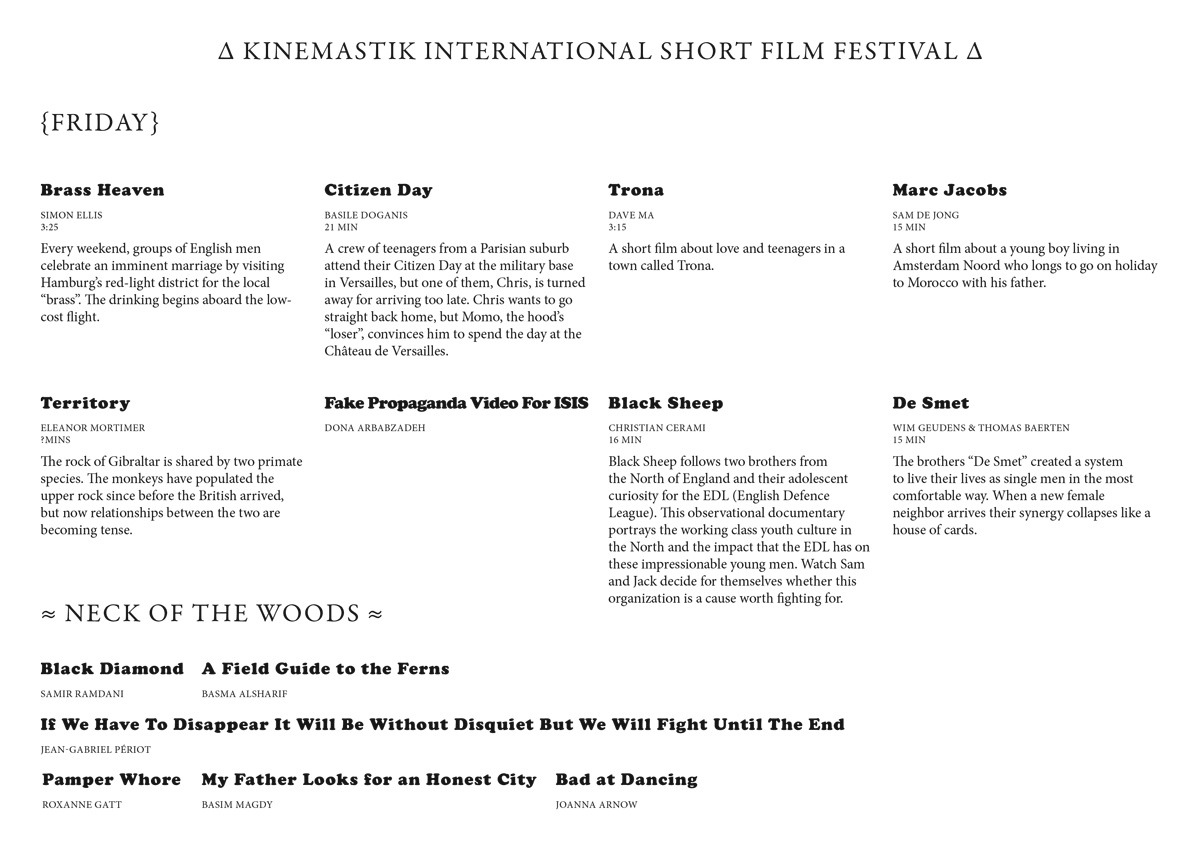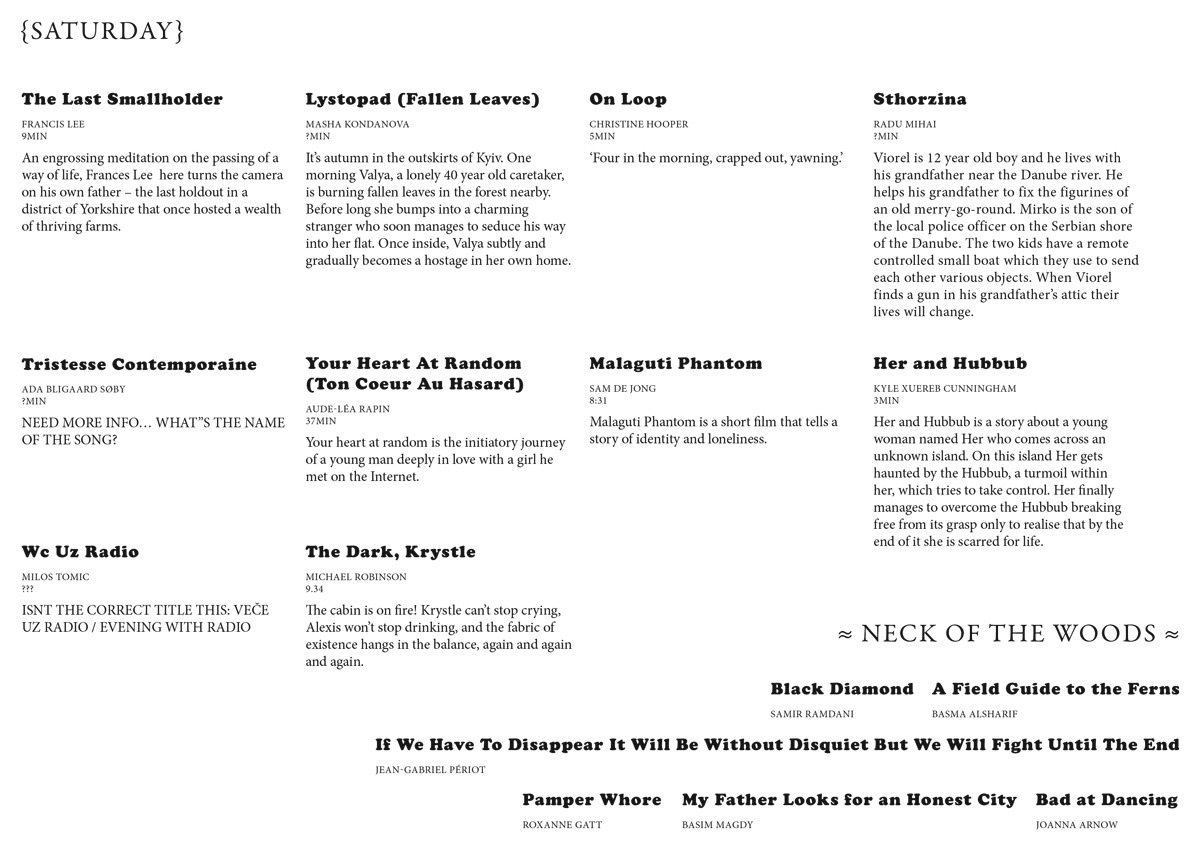 Our 2015 Jury:
Ada Bligaard Soby At age twenty, Ada moved from Denmark to New York to study, but ended up waitressing in nightclubs and touring the country on a motorbike.
She has shot documentaries all over the world, published a photo book and created a line of hoodies.
Octavia Peissel is a Paris based producer and an assistant to director Wes Anderson.
Mark Sansone is Maltese director, director of photography, sound assistant, locations manager, unit manager, former tennis player, bassist of one of the most popular Maltese bands "Beangrowers", free climber, snorkeler and vegetarian.