KINEMASTIK 10th INTERNATIONAL SHORT FILM FESTIVAL 2014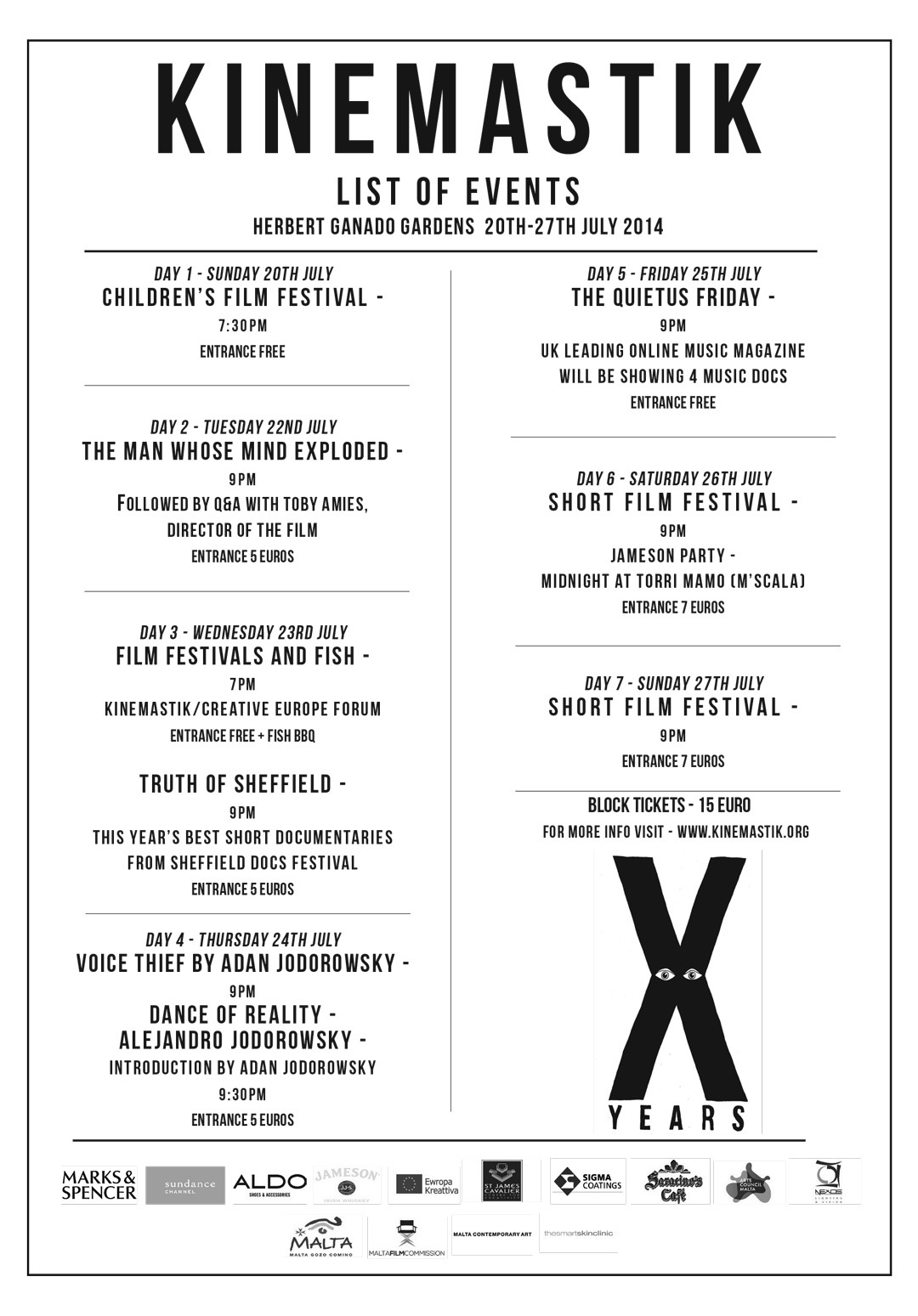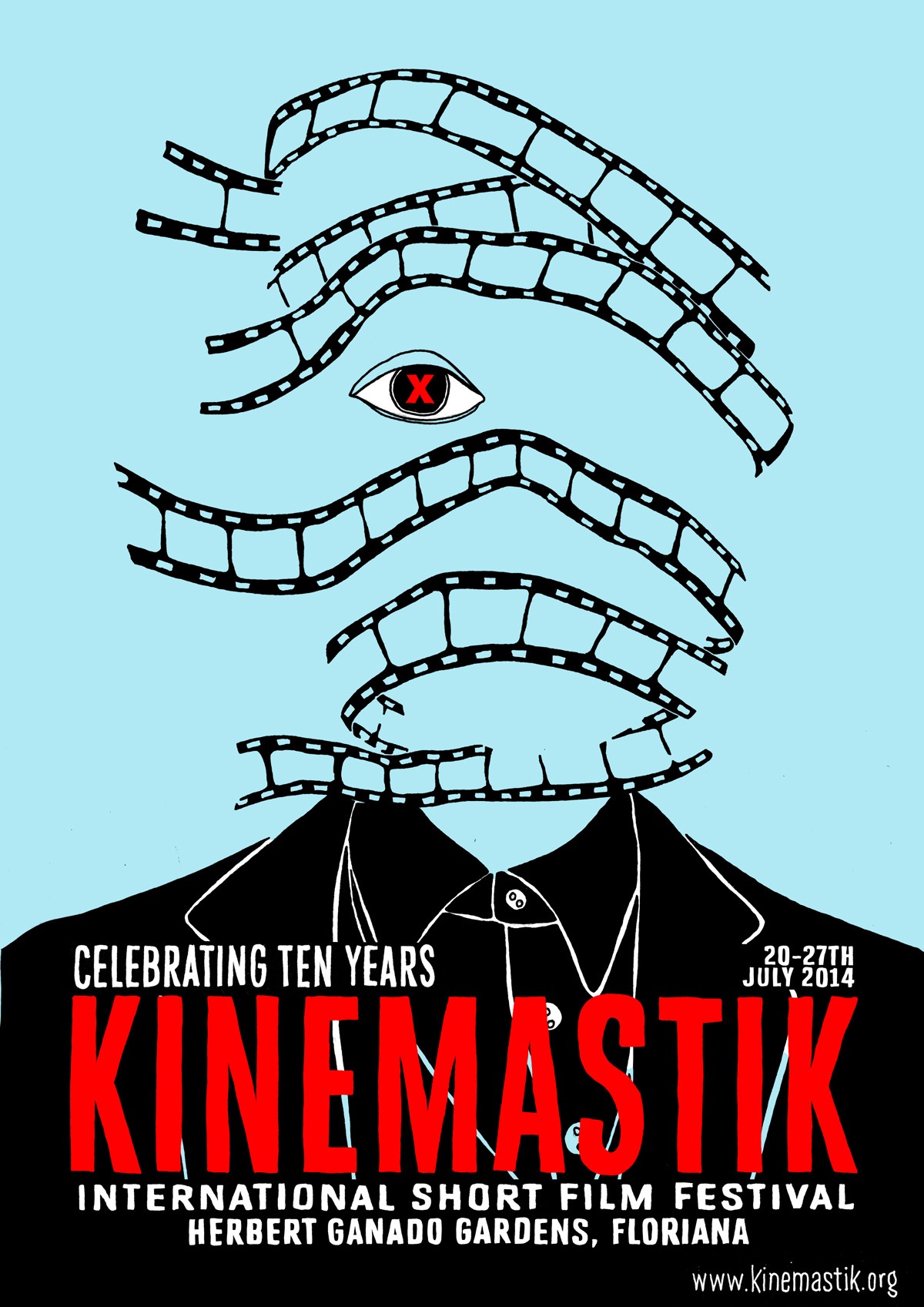 It's the big 1-0.
In case you missed anything:

Kinemastik is an NGO that has been operating in the midst of Maltese archipelago for a decade now.
Although we have a year long programme of various cultural affairs, a year peak drops an anchor at Kinemastik International Short Film Festival.
We have hosted many, we d love to host more.
This year, we celebrate ten years being in your company and we feel honoured.
We have prepared a programme of several situations, that we hope you'll enjoy.
We have built a bar called Mildred Pierce.
KISFF is supported by the Malta Arts Council through the Cultural Partnership Agreement.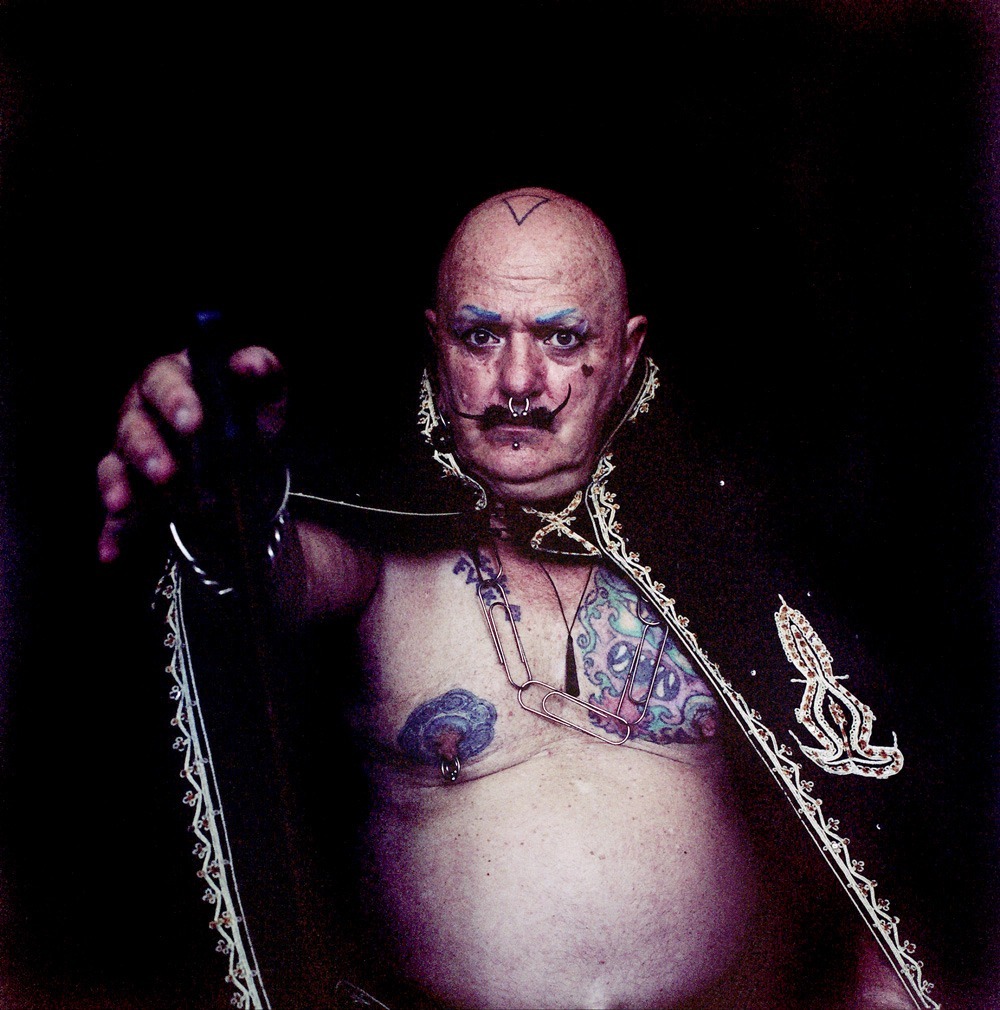 MONDAY 21ST
THE MAN WHOSE MIND EXPLODED
Drako Oho Zarhazar, a Brighton resident in his seventies for whom the word "eccentric" barely does justice. Drako's past was spoken of in rumour and anecdote; how he modelled for Salvador Dali, Andy Warhol and Derek Jarman, and did time in prison for selling hash and acid (the Rolling Stones being supposedly among his clients). Born in 1936, he had been a ballet dancer and a leather-clad biker, and was a respected elder statesman on the 1980s London fetish club scene.
But Drako's past was as much a mystery to himself as to others; two separate, serious accidents, both of which put him into comas, left Drako with a rare form of amnesia that effectively prevented his brain from generating new memories. So not only was his long and colourful life reduced to a fragmentary collection of stories that he would repeat to himself, but he was incapable of remembering what happened the day before, or a conversation he had five minutes earlier.
Q+A with the director to follow.
TUESDAY 22ND
FILM FESTIVALS AND FISH
We all know that films matter. We have given our labour to perhaps the only art form that brings people together, inspires, educates and challenges them. Films build bridges of empathy across vast divides of difference. Films do make the world a better place.
By choosing to run film festivals, we have acknowledged first hand the importance of cinema, but are we contributing enough to save it, to push it forward? Are we on the bus or are we part of the problem?
Kinemastik is 10 years old, but what was our real contribution to the new generation of Maltese filmmakers?
How can Maltese filmmakers access international funds to make their films? How should they pitch them to large film festivals? How can niche festivals remain competitive when distributors prefer the larger ones?
These and other questions, may bring some answers. It may just be a thought provoking evening. We will fry some fish so that something good surely happens this evening.
If you're a filmmaker, film professional or just curious about how things run or maybe have an idea of what could be done to make things better, please join us. Your input would be largely appreciated. If you like fish, please do come just the same.
SATURDAY 27TH
Another day another sunset to welcome the start of day two of our screenings. This evenings we were excellently soundtracked by jury member Glen Mcleod until the films began.
Both halves of the programme contained winners, with the official jury selection and winner of The Golden Dot trophy Trapped In The City of a Thousand Mountains by David Verbeek in the first half. This was follwed after the intermission by local director Fabrizio Ellul's Filfla – winner of the audience award.
The rest of the evenings proceedings were begun by a live perfoirmance from Fattima Mahdi, followed by DJ's Nigel Baldachino, Steph VR, Lucie Grace and Uncle Al.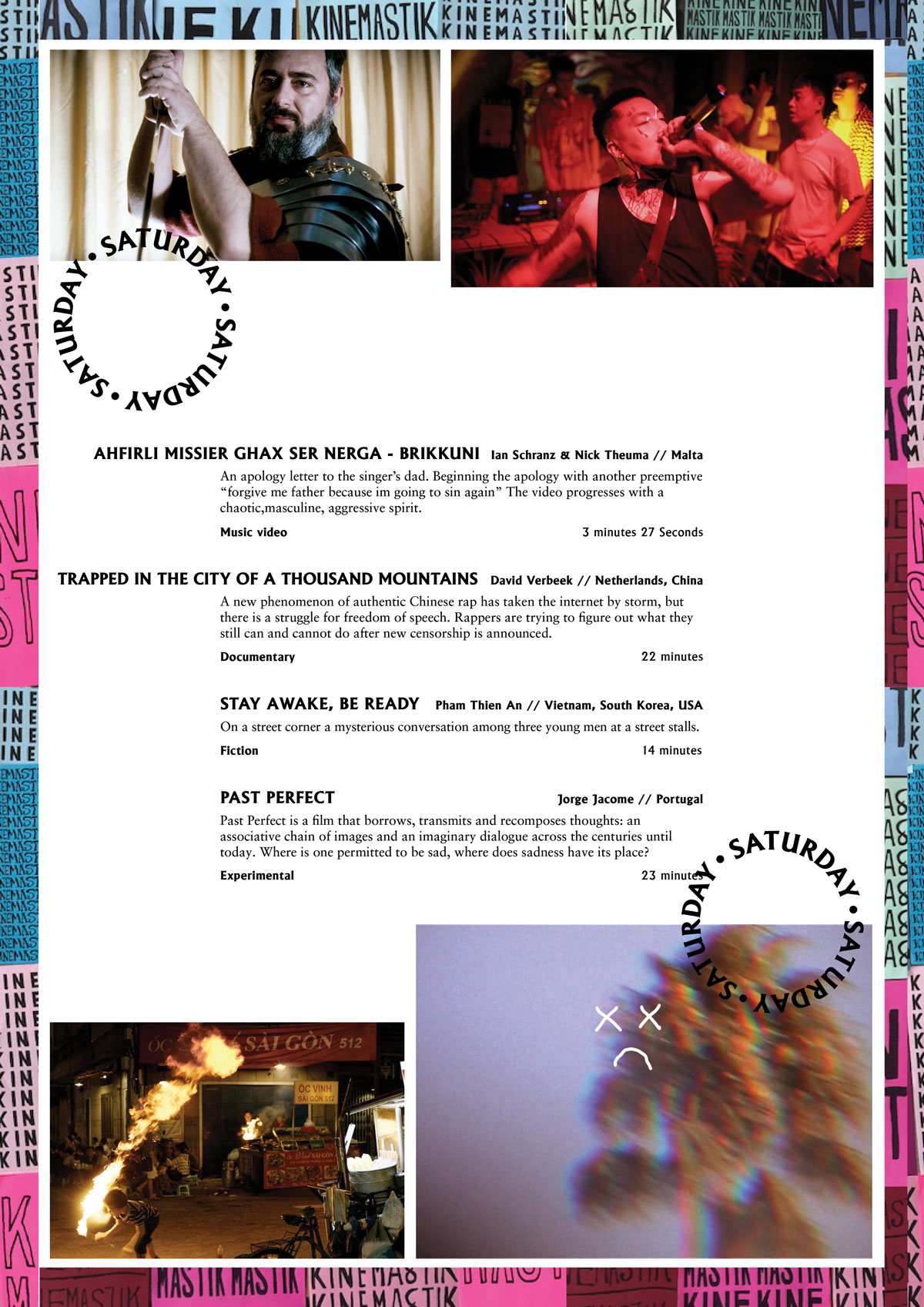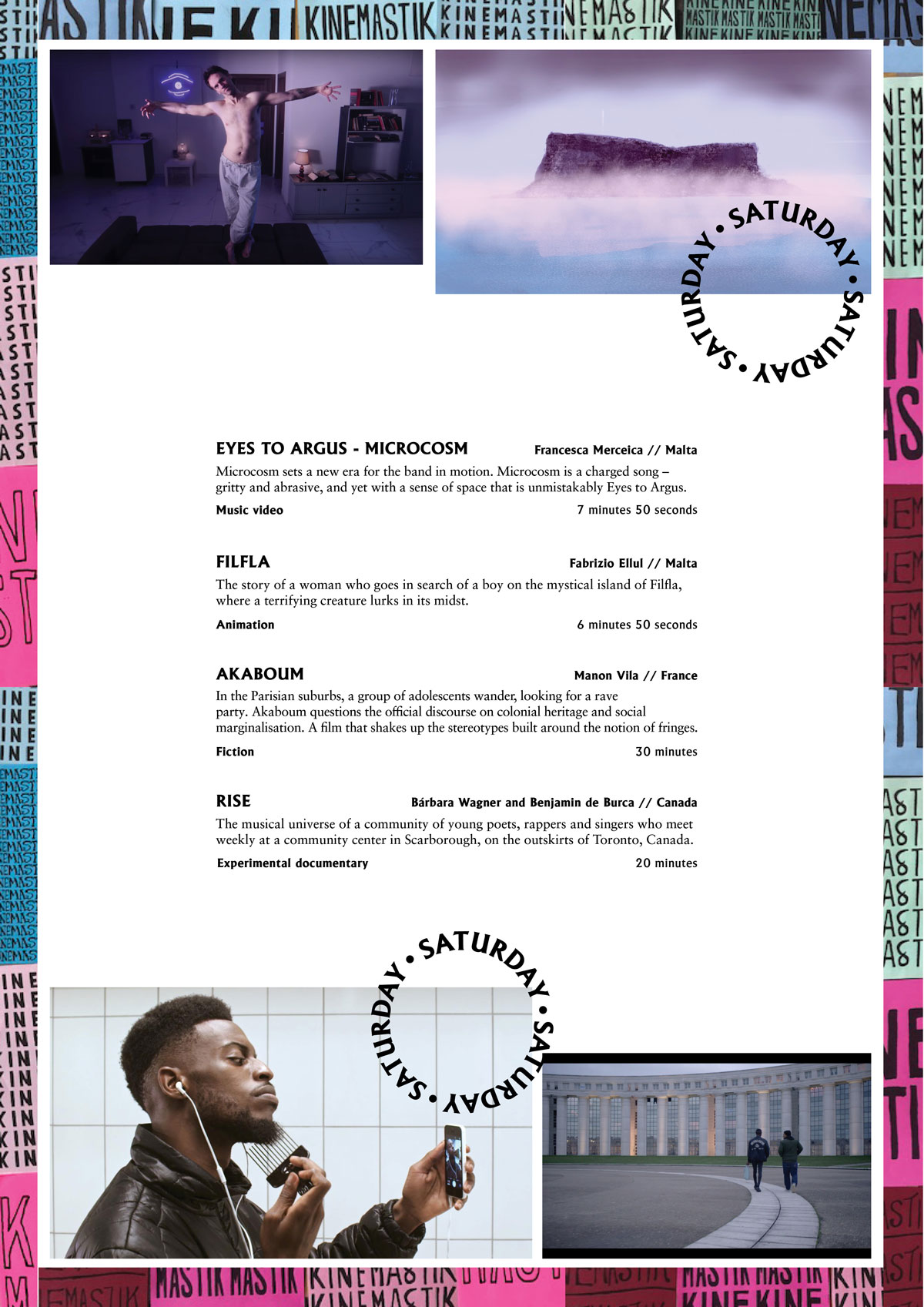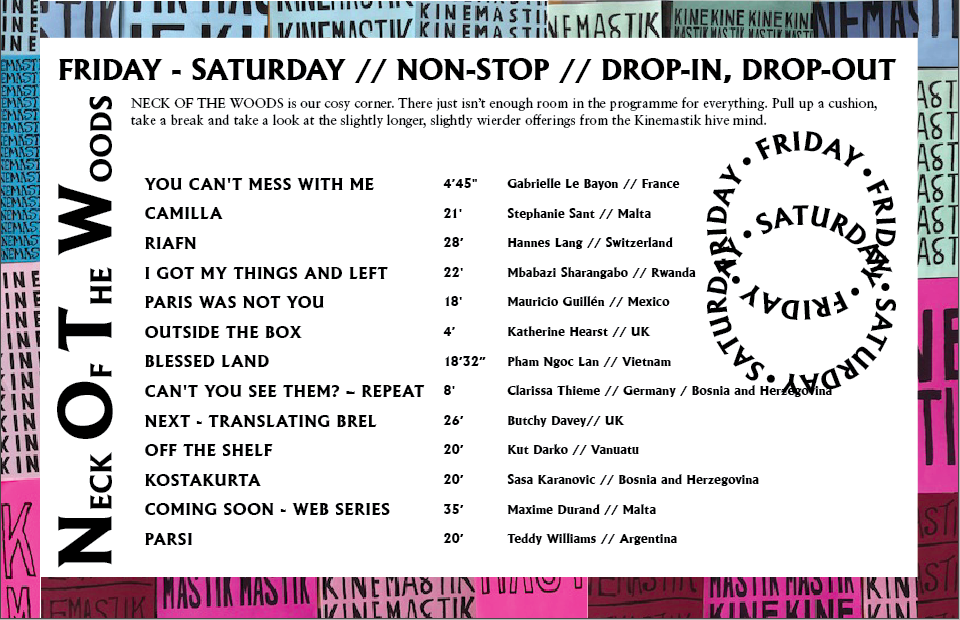 Our 2019 Jury:
Roxman Gatt (b. 1989, Mosta, Malta), lives and works in London. The multidisciplinary artist's work encompasses, text, painting, 3D, video, sound, photography, sculpture, installation and performance. Roxman's research explores sexuality, identity, gender and consumption. Most recently the artist has been working with themes of humanising and interacting with consumer objects. Making the inanimate iconic and fetishised. Mundane aesthetics and the internet become both a tool and a trigger to produce work. Roxman was awarded the Chris Garnham Prize (2015) as well as the Magnum Showcase Online Photography Award (2013). Recent exhibitions include: Up is a Relative Concept, Fold, London, Uk, Perfiction, Harlesden HighStreet, London, UK, Drawings, 650mAh, Brighton, UK, Visions, Programme 3 | Bedwyr Williams, Nunnery Gallery, London, UK, Here & Now, Valletta Contemporary, Malta, MT, The Well, Open School East, Margate, UK, Homo Melitensis: An incomplete inventory in 19 Chapters, Malta Pavilion, Venice Biennale, Venice, IT, The Sacred 419, The Square Gallery, London, UK, Bloomberg New Contemporaries, ICA, London and Bluecoat Liverpool (2016).
Glen Mcleod is a Senior Creative Producer for Grey London, overseeing campaigns for clients such as Volvo, Emirates and HSBC. He has been on the judging panel for the Creative Review Photography Annual and the Getty Images Prestige Grant. He has a passion for film, with an even bigger passion for Twistees and swimming in Xlendi Bay.
Mark Mangion is an artist and independent curator based in London. He has exhibited internationally including the Thessaloniki Biennial, MAXXI Rome and ICA london. He is also the founder of Malta Contemporary Art.
Antonio Tufigno has ever since his earliest days been a lover of all things unnecessary and mundane. A compulsive collector of collections, he is keen on all cultural forms and engages haphazardly in anything mildly interesting.
The human equivalent of a tumbleweed, he will roll and land anywhere there is a human gathering, leaving a characteristic trail of hair along trodden paths.
An avid observer of ants and their social mores, he has however never overlooked the pleasures of displacing cockroaches and beetles from their habitats and studiously observing their reactions to novel spaces and confines.
Our subject enthuses on inner-harbour decadence and records it photographically. He may be spotted later dancing robotically, in very short shorts, between graves.
Lisa Gwen Baldacchino is a curator of words and an editor of spaces. Her work and her projects are the outcomes of these often overlapping and interchangeable roles. After all, either deals with space and its distribution; with aesthetics, design, interpretation and experience. One focuses on words and type, the other on artworks and installations. Both create images and visuals; both deal with narratives.
Besides an innate passion related to all fields of visual art, Lisa loves playing local tourist. She explores sites and spaces, scrutinising the natural, the built and the 'other landscape', through a camera lens.
Lisa has a background in Art History and Cultural Management, and currently works as an Associate in the Strategy and Funding team at Arts Council Malta; she is the founder of the MaltaDoors project.