KINEMASTIK 7th INTERNATIONAL SHORT FILM FESTIVAL 2011
The 7th Kinemastik International Short Film Festival programme will featured two screens of short film, set over two nights, in the spectacular setting of the Herbert Ganado Gardens in Floriana on the 30th and 31st of July.
Highlights of the programme included Kenneth Scicluna's Daqqet Ix-Xita (Plangent Rain), and a selection of film premiers specially commissioned by Scottish filmmakers Cara Connolly and Martin Clark. Seven independent filmmakers were asked to make a short film at the Savoy Complex in Glasgow; several of them will also attended the festival. 
Bare Bones artists and writers have put together a show reel of independent shorts that showed on the Neck of the woods select screen. Works from Chris Bianchi, Harry Malt, Alex Sebley, Alex Turvey, Bill Bragg, Daniel McKernan, Dave Prosser, Focus Creeps, Guy Verge Wallace, Hayley Morris, James Wignall, Matt Lambert. Bare Bones is a quarterly publication, in full-colour newspaper format, funded entirely by its contributors. It is distributed free in the UK.
Phil Adams, veteran deejay with Rough Trade, and deejay Capitol K, played at the festival party, which took place on the Saturday night.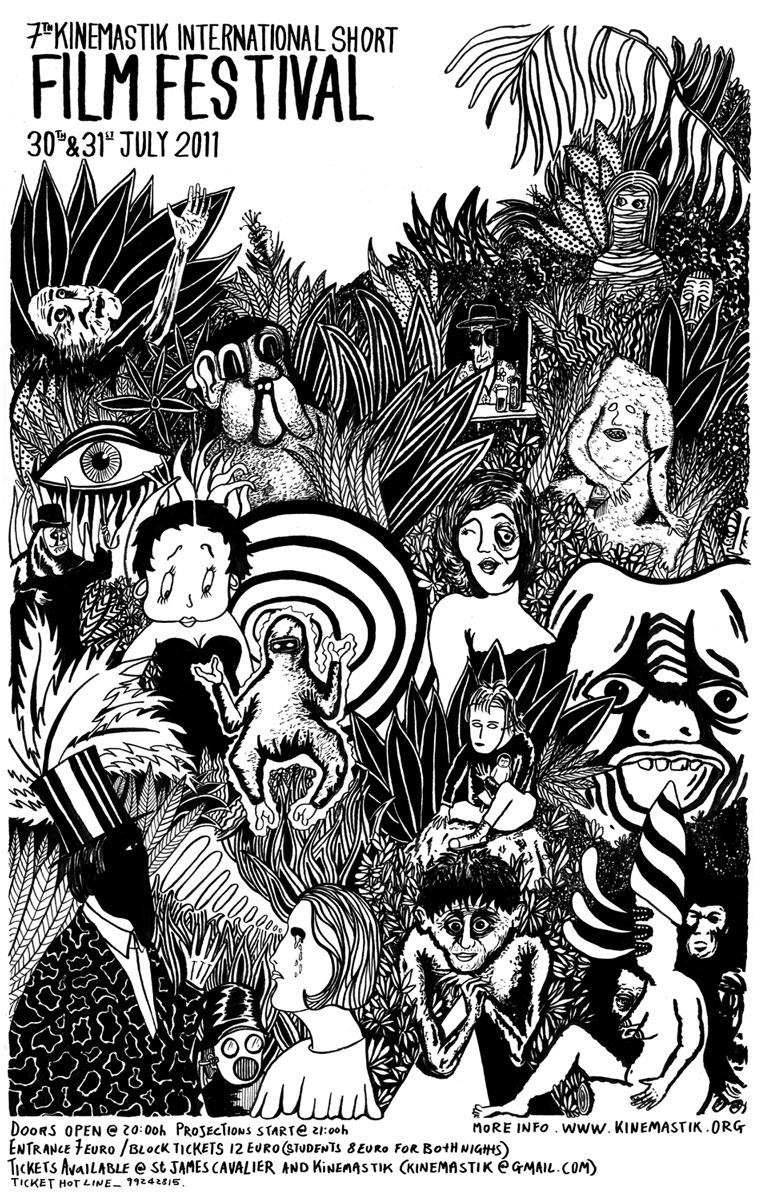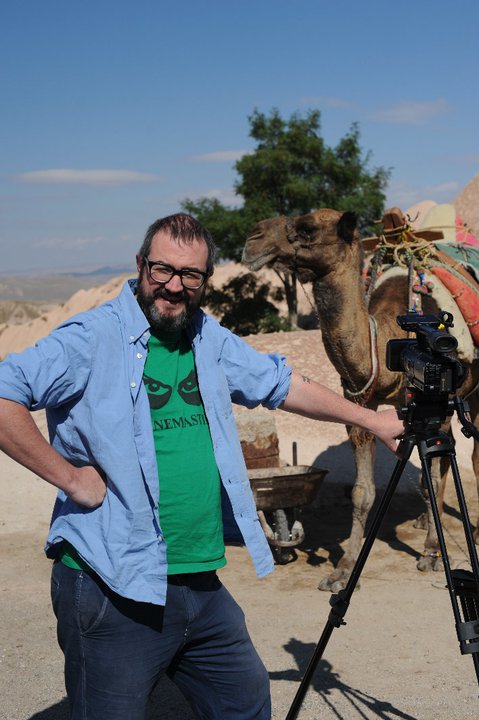 This is Martin Clark and a camel.
This text should say something about the curation of films by him and Cara.
What to say? First year we had a jury. Not sure if we ever got their bios then tho. We must have more than 8 photos – it was the year of the boxes… Got some from a guy called Tommy Riddles but they're quite low res and I can't use them all.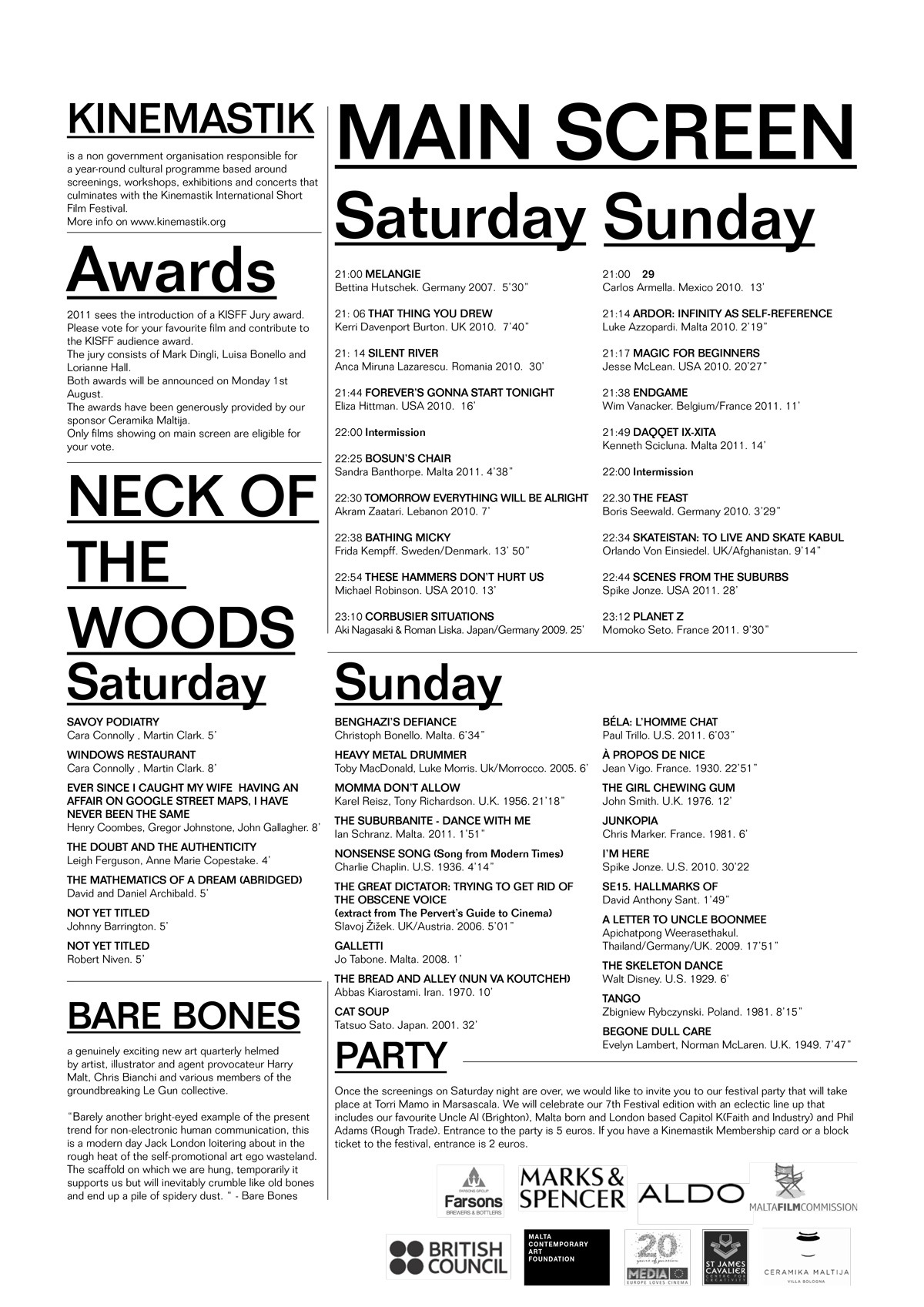 Our 2011 Jury:
Mark Dingli (b. 1989, Mosta, Malta), lives and works in London. The multidisciplinary artist's work encompasses, text, painting, 3D, video, sound, photography, sculpture, installation and performance. Roxman's research explores sexuality, identity, gender and consumption. Most recently the artist has been working with themes of humanising and interacting with consumer objects. Making the inanimate iconic and fetishised. Mundane aesthetics and the internet become both a tool and a trigger to produce work. Roxman was awarded the Chris Garnham Prize (2015) as well as the Magnum Showcase Online Photography Award (2013). Recent exhibitions include: Up is a Relative Concept, Fold, London, Uk, Perfiction, Harlesden HighStreet, London, UK, Drawings, 650mAh, Brighton, UK, Visions, Programme 3 | Bedwyr Williams, Nunnery Gallery, London, UK, Here & Now, Valletta Contemporary, Malta, MT, The Well, Open School East, Margate, UK, Homo Melitensis: An incomplete inventory in 19 Chapters, Malta Pavilion, Venice Biennale, Venice, IT, The Sacred 419, The Square Gallery, London, UK, Bloomberg New Contemporaries, ICA, London and Bluecoat Liverpool (2016).
Luisa Bonello is a Senior Creative Producer for Grey London, overseeing campaigns for clients such as Volvo, Emirates and HSBC. He has been on the judging panel for the Creative Review Photography Annual and the Getty Images Prestige Grant. He has a passion for film, with an even bigger passion for Twistees and swimming in Xlendi Bay.
Lorianne Hall is an artist and independent curator based in London. He has exhibited internationally including the Thessaloniki Biennial, MAXXI Rome and ICA london. He is also the founder of Malta Contemporary Art.