KINEMASTIK 6th INTERNATIONAL SHORT FILM FESTIVAL 2010
The 6th Kinemastik Short Film Fest started innocent, at Europa House in Valletta.
We had agreed with the European Film Academy to screen their best shorts. It was a civil gathering of various film lovers, curious to see what was new out there in the world of short film.
There were some appetisers served, including a glass or two of white wine, chilled for the occasion.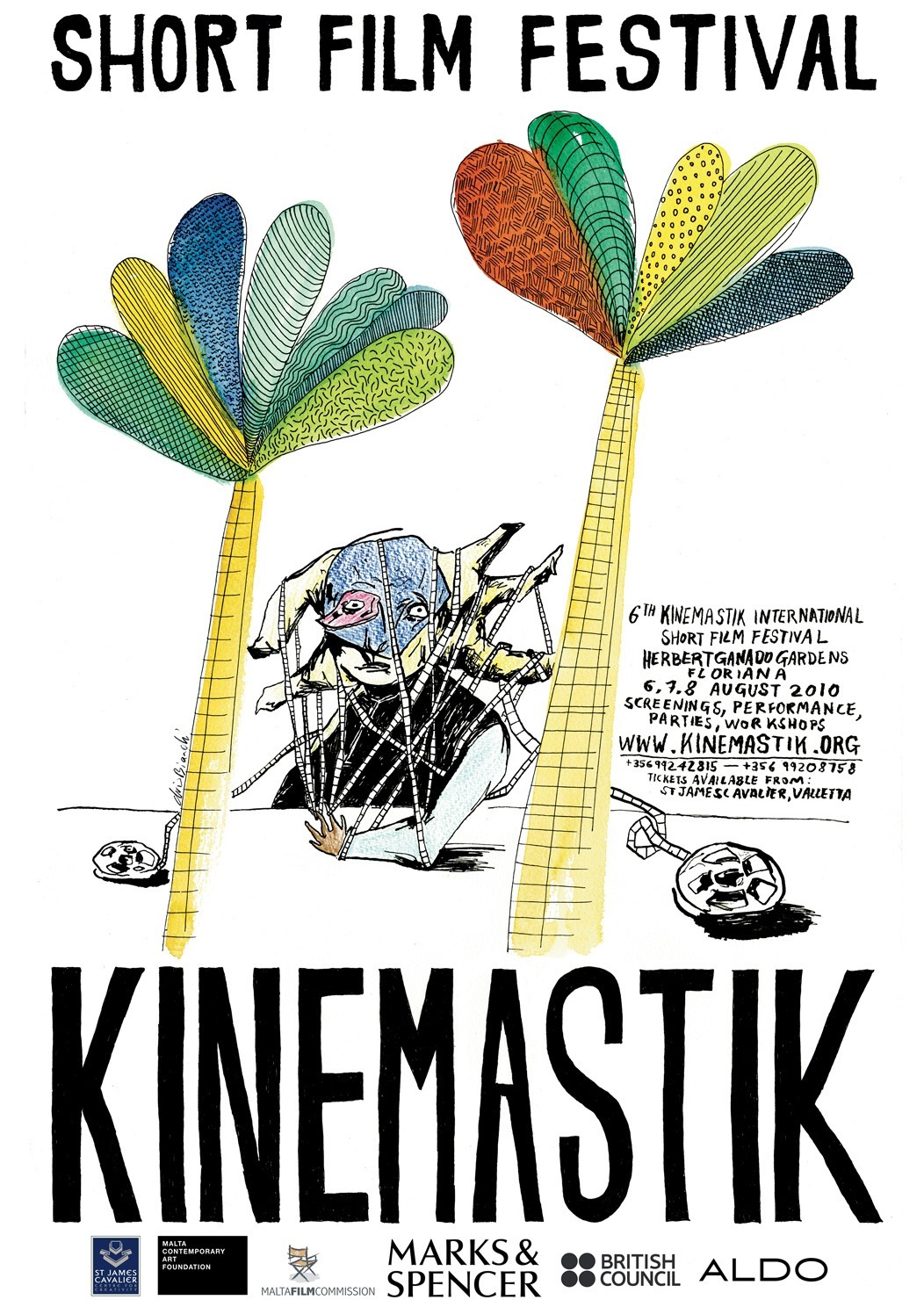 FRIDAY 6th AUGUST
Following the civility of our European beginnings we moved over to the roof top of City Lights, that is also in Valletta – a porn cinema that we loved. Our guest for the night was Uwe Bastiansen, a former guitarist of a German cult band Faust. This was a unique occasion to see a naked musician perform on rooftop of a porn cinema, his penis dangling into the summer night.
SATURDAY 7TH
The next day, on Saturday, we started a filmmaking workshop for children, led by Maltese artist/filmmaker Adrian Abela. A day later, on Sunday 8th August 2010, it was officially the first time we screened short films for children. That was the very beginning of "Little Rock People" – Children's Short Film Festival, our most beloved event to date.
The weekend was reserved for our Short Film Festival programme that ran once again simultaneously on three screens. The Main Screen, The Tunnel (where Chris Bianchi has painted the walls) and The Ravine for the absurdities and other beauties.
On Saturday night, there was a party at the Torri Mamo, where we had Richard Fearless (Death in Vegas), Danjeli and Uncle Al on the decks.