KINEMASTIK 3rd INTERNATIONAL SHORT FILM FESTIVAL 2007
Westside Short Film Festival – Three big nights of small cinema.
The third edition of the Westside Short Film Festival was held from the 6th to the 8th July at Gnien il-Gardjola, bastion ravelin in Valletta. Starting out as a waking dream inside the head of a resident on Carmelita Street, located on the west side of Valletta, this three day event became a prestigious festival bringing together filmmakers, film festival organisers and works of renowned directors and animators from the distant landscapes of Argentina and Singapore, as well as from the more familiar territories of Tunisia and Israel. Westside Film Festival also presented a unique opportunity for local filmmakers to screen their films for a public audience.
For the first time ever, we wanted to have guests from another short film festival, so as an experiment we invited experimental group of a Copenhagen short film fest called Cosmic Zoom. They were represented by two wonderful gents: Kasper Rasmussen and Jensen Kristiansen. To enrich this collaboration, they brought a suitcase with them. In there, there was a short film by Lejf  Marcussen, that is to this day considered to be a masterpiece.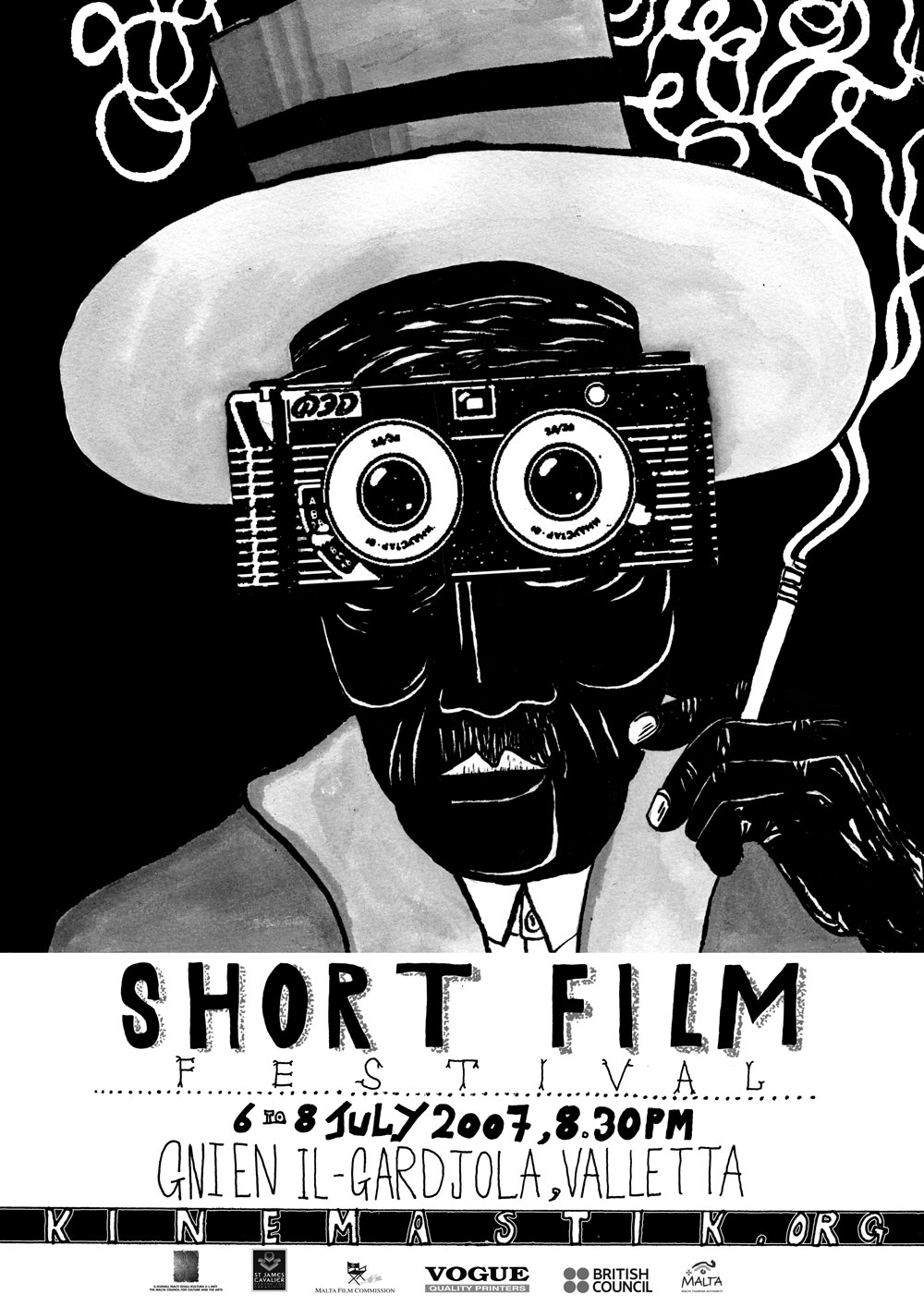 For the first time our audiences met Martin Clark, a Glaswegian filmmaker who showed a couple of his films but also left some skin on the sharp rocks of Maltese coast. His name will reappear on this website in festival chronicles many more times and we take huge pride in it.
Russell Weekes was here, ladies and gentlemen. One of the most charming individuals on this planet. Or not. It is not a competition.
Sophie Clements and Adam Lieber – two amazing artists – also visited us that year. Take some time searching for their works and you will find joy.
In this, third edition, for the first time, we had an audience choice award. It went to Milos Tomic for his film "Clay Pigeon".
Write that down as note if you have a pen and paper in front of you. It is a great film to watch.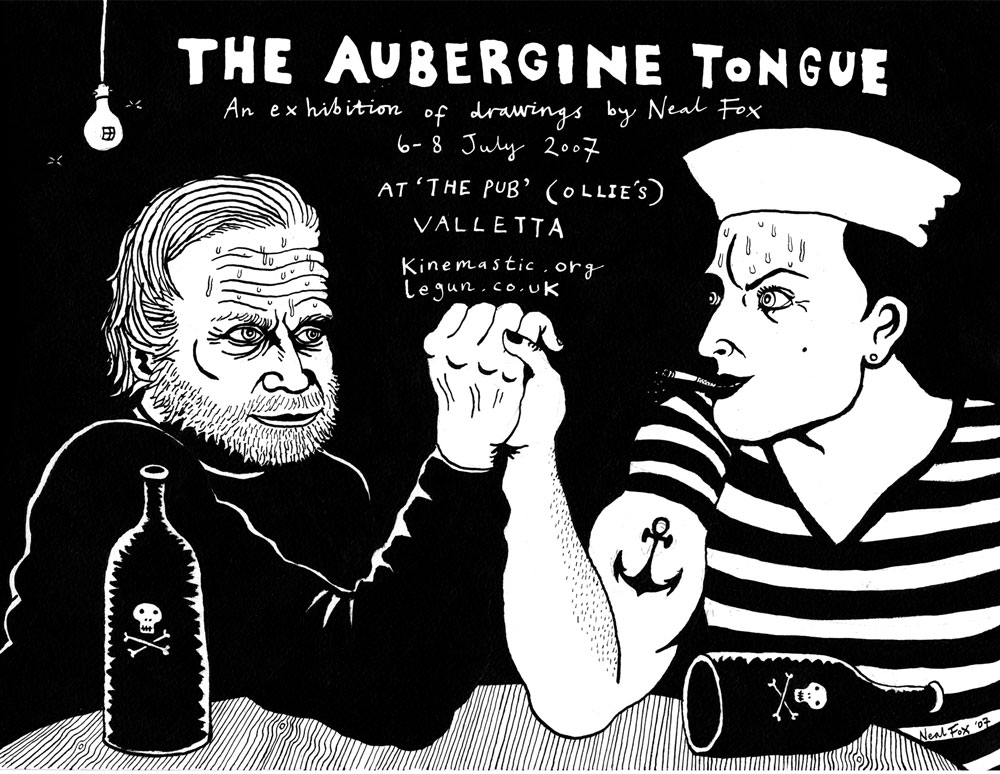 AUBERGINE TONGUE
6TH JULY

Oliver Reed passed away at The Pub, whilst working on the Hollywood blockbuster – Gladiator. Those who were there that day witnessed the heaviest drinking session ever, after which 61 year old had just collapsed and died before the ambulance arrived.
To pay their respects to him, the owner changed the name of his establishment to "Ollies' Last Pub"
Neal Fox is a London based artist who always had a soft spot or two for Mr Reed, so he was very excited to be able to showcase his works at this booze hall of fame. The exhibition was merged with the arm wrestling competition.