KINEMASTIK 12th INTERNATIONAL SHORT FILM FESTIVAL 2016
Many times before, during strong winds that Malta is somewhat famous for, we would just let go for a moment and then be blown away into the night sea. We would then swim out, dry a bit, then go for a beer.
In the year 2016, Nicholas Provost sent us another film of his, titled Ego, we proudly presented highly original Batrachian's Ballad but it was Amy Nicholson's "Pickle" that won the Golden Dot. Ten Meter Tower was another highlight, winning the special mention.
DJ Dean Wengrow of Mute Records arrived on the island holding the uncut wrist of Emma Mattei, our festival programmer. His set at the festival party was the most talked sound topic of the year.
Neck of the woods crowd dispersed Sunday morning with people telling stories of great magnitude whilst others listened, vividly unable to comprehend anything due to copious amounts of alcohol. Silence replaced murmur as the preparation for Children's Film Festival commenced.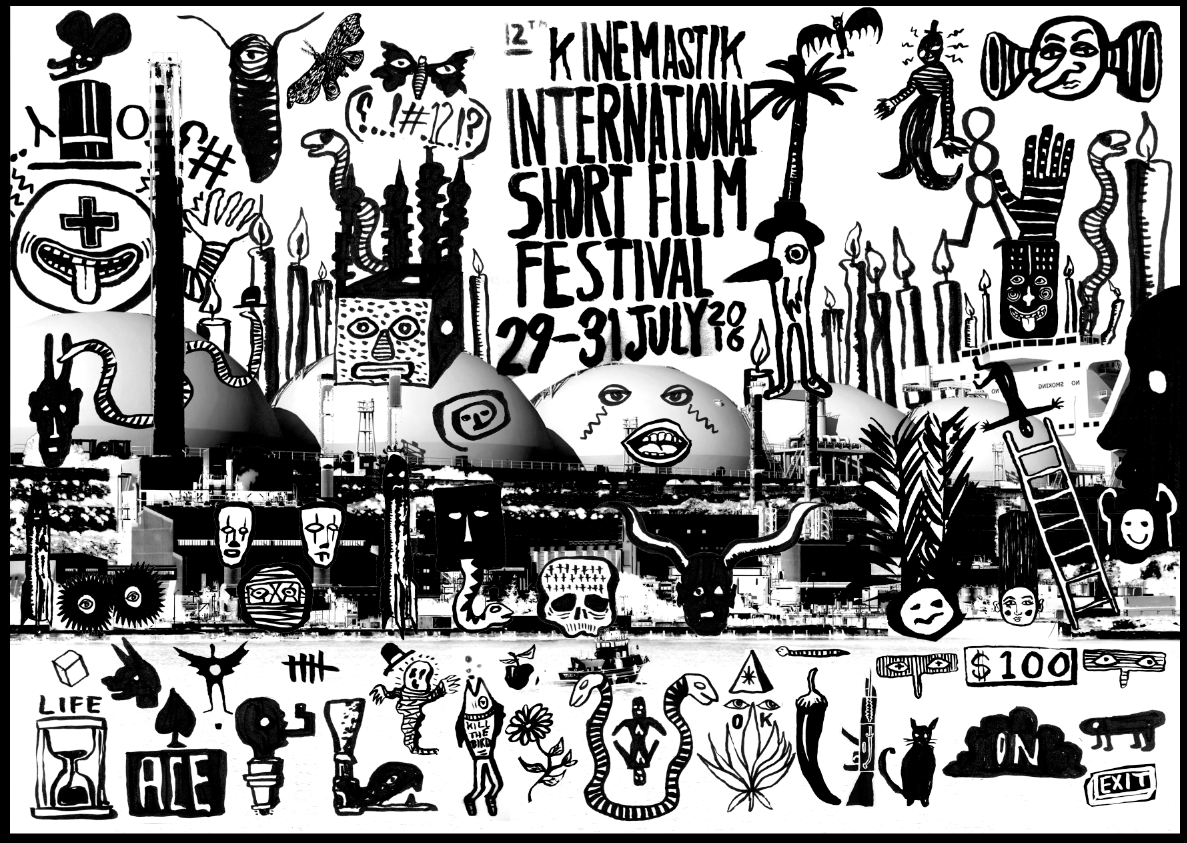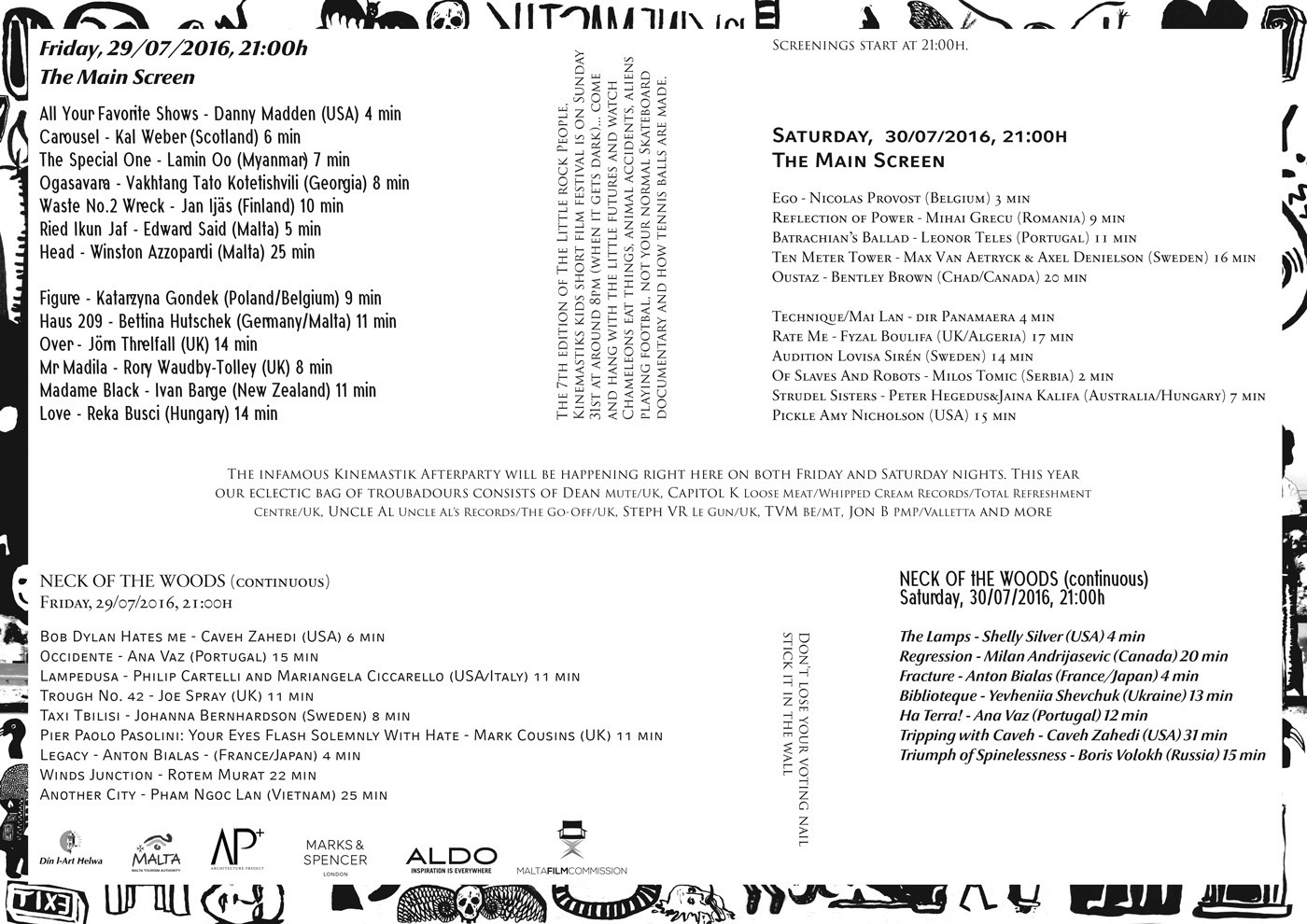 Our 2016 Jury:
Roxman Gatt
Katryna has worked in film and television for the past 23 years. She began her film career in Malta, which led her to Rome assisting Sylvester Stallone then onto New York. In 1996 she based herself in London, where she worked in location management, then in production, shooting in the UK and extensively in various countries including South Africa, Namibia, New Zealand, Morocco, Italy, Turkey, Spain, Sardegna, and Switzerland. In 2008, with a broad understanding of the international film industry, she returned to Malta on a fulltime basis to oversee and service foreign productions and set up « Filming In Malta ». In 2014, Katryna turned to producing. It is her ambition to apply the knowledge gained by her and her company in order to produce soulful children's films which deal with global issues, coupled with hope, courage and humour. Children's films which can travel the world.
Joe Spray is an independent filmmaker from the UK, whose award winning work spans short and feature length drama, music videos and video art. More recently he has turned his attention to a series of short experimental documentaries; his background in Cultural Geographies have given his filmmaking an anthropological edge. His short film 'Trough No. 42' is screening at the Neck of the Woods stage. As well as cinema, Joe is also in love with food, wine and dancing.
Alex Vela Gera is an award winning author of three novels. He has also dabbled in film making, but with far less success than the participants at this festival. He is currently residing in Brussels, a Maltese national.
Paul Portelli is an Maltese actor, theatre director and founder member of Theatre Anon. He is best known for playing the title role in Maltese summer hit, Limestone Cowboy, a Take2 production, but also: Gregor Samsa in Kafka's Metamorphoses, Macbeth, and the title role in "A Very Old Man with Enormous Wings", performed in Malta, Cyprus and Cornwall, and Orphee in "Souterrain" which toured the UK and France. Paul has directed a number of Theatre anon productions including Ospizio and Agamemnon.