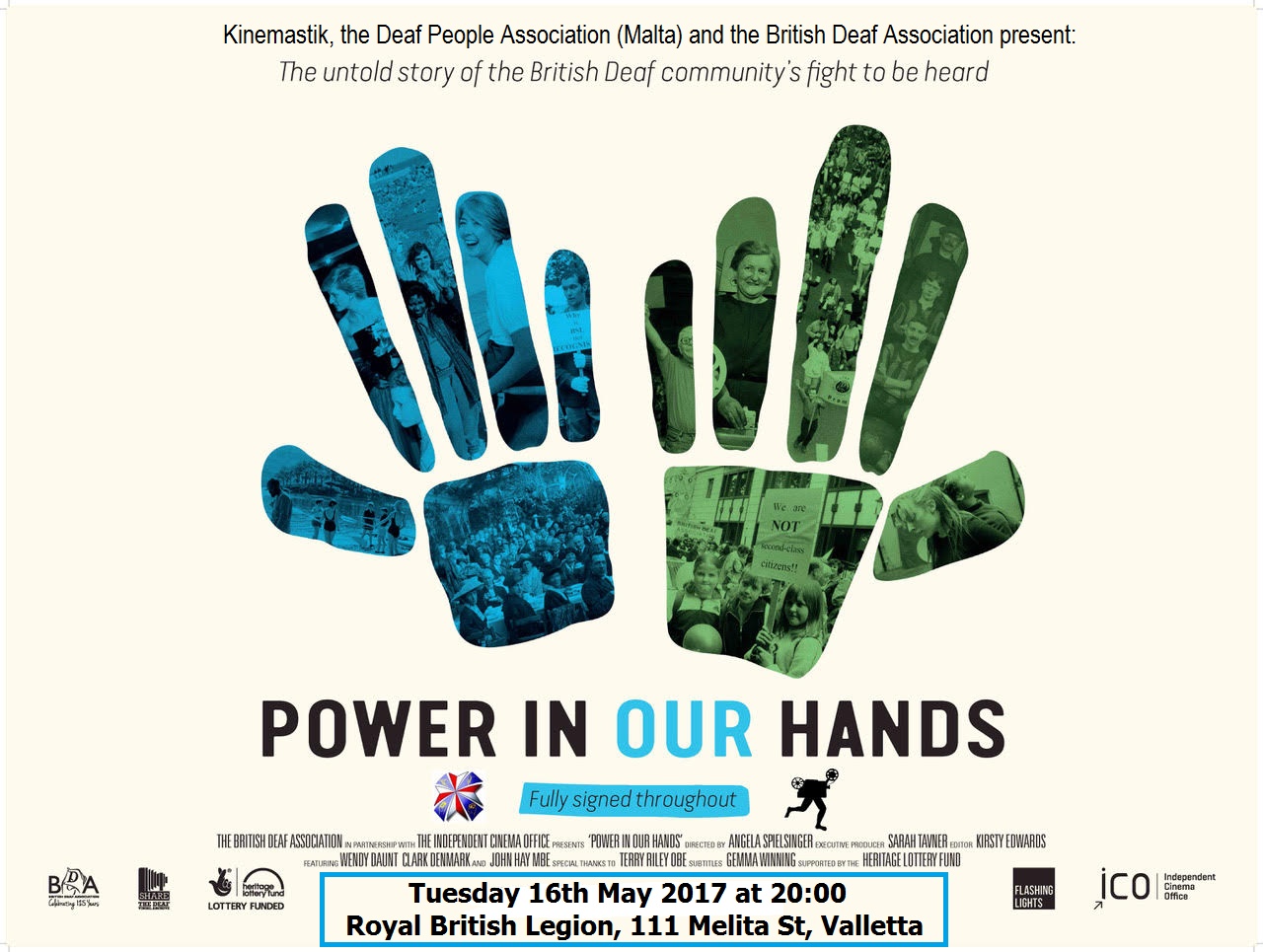 Kinemastik, Deaf People Association(Malta) and the British Deaf Association present to you a film screening of "Power in Our Hands".
'Power in our Hands' is a compilation of historical archive footage of the British Deaf community. The idea for the film began in 2004 when, in an exciting twist of fate, a group of builders accidentally stumbled across the long-lost film from the British Deaf Association, dating back to the 1930s.
The forgotten footage has now been compiled into a documentary (lasting 70 minutes). It gives a fascinating insight into what the Deaf community has had to go through in their struggle for equality.
Rather than focusing on medical definitions of hearing loss, the film presents Deaf people as an active and resilient community that have long-campaigned for their language to be recognised. From the social scenes of the 1930s, to the march for BSL recognition in 2000 – the documentary gives people a glimpse into Deaf culture with previously unseen footage being revealed for the very first time.
This screening is open to general public and we hope to see you all there.
https://www.facebook.com/SubtitlesNowMalta/
This is a free screening but donations are welcome.
Kinemastik is supported by Arts Council Malta
through a Cultural Partnership Agreement