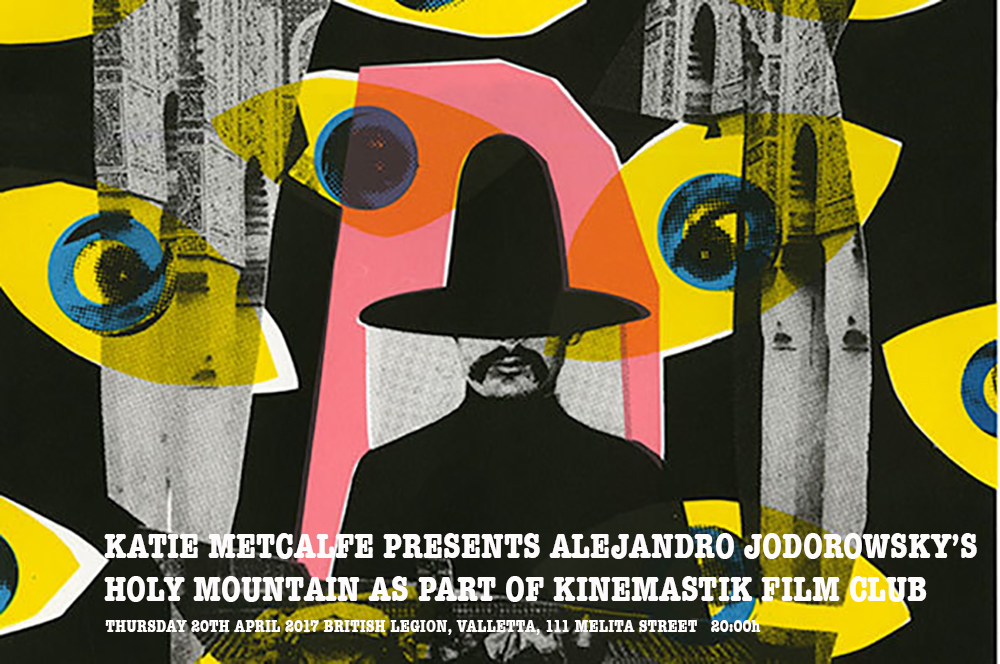 Kinemastik Film Club is a seasonal gathering, that is probably the only Kinemastik's indoor event. It takes place between September and June at The Royal British Legion, 111 Melita Street, Valletta.
Our selection of films is curated by various individuals or groups. In the past 14 years, it was curated by a number of artists, filmmakers, architects, musicians, animators, archivists, anarchists, actors, lectors and fire bowl sculptors.
Some of them could be found through google search engine, such as noise guru Aaron Dilloway, psychedelic ethnographer Ben Russell, legendary but young filmmaker WIZ, Argentinian cool cat Eduardo Teddy Williams, Kentucky poet Bonnie Prince Billy, Palestinian artista Basma Alsharif and many others.
Right now, more than ever, we are proud to present Katie Metcalfe, who is a programmer for Sundance Film Festival Shorts and classy online magazine Nowness.
The next film club will take place on Thursday, 20th April 2017, at 20:00h.
We will be screening "Holy Mountain" by Alejandro Jodorowsky.